A Time to Remember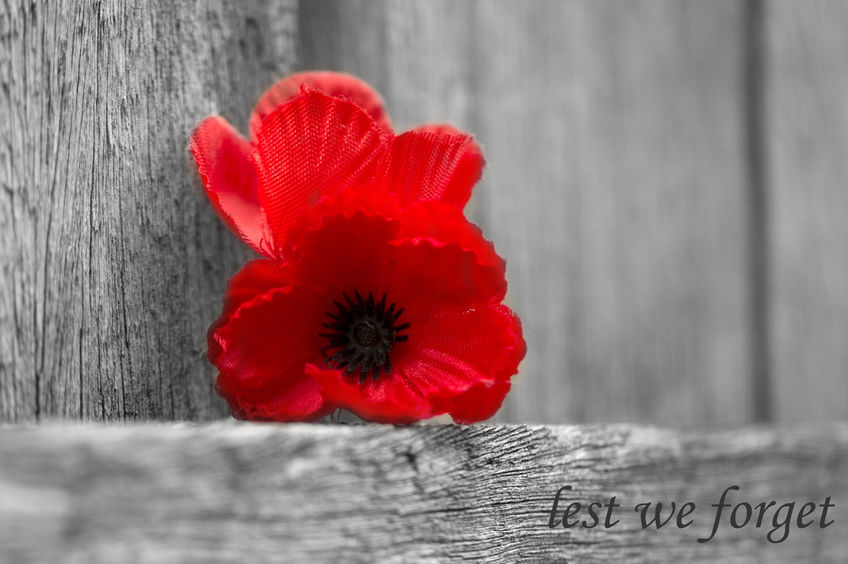 November 11th isn't just another day in the hearts and minds of Canadians. It's the day we choose to honour the men, women, and service animals who served in our armed forces and as a result, sacrificed their lives to keep us free. Free to make choices, free to love who we want to love, and free to be who we want to be.
Remembrance Day is a day filled with equal measures of sadness and pride.
It's a day that means different things to different people—I remember my Grandad who served in the Second World War as part of the supply regiment who made sure our troops got what they needed when they needed it.
I remember learning about all those we lost and those who returned home, all of them damaged but not always with wounds we could see. With every armed conflict our Canadian Armed Forces enter, with every peace keeping mission we take on, there's a debt to repay to those who fought, and those whose role was to support those who fought. Kindness, understanding, and support need to be at the forefront of that repayment and while one day never seems like enough, we can show our gratitude on Remembrance Day.
At 11:00 am, wherever you are, on Monday, November 11th, take that moment to stand in solidarity with the brave men, women, and service animals who risked their lives so you could live yours.
Remember that some of them never came home.
Remember that some of them have wounds we can see, while others cut deeper than the surface.
Remember that we owe them our rights and freedoms.
Lest we forget.
Until next time,
Julie