Celebrating Canada Day with Local Craft Brew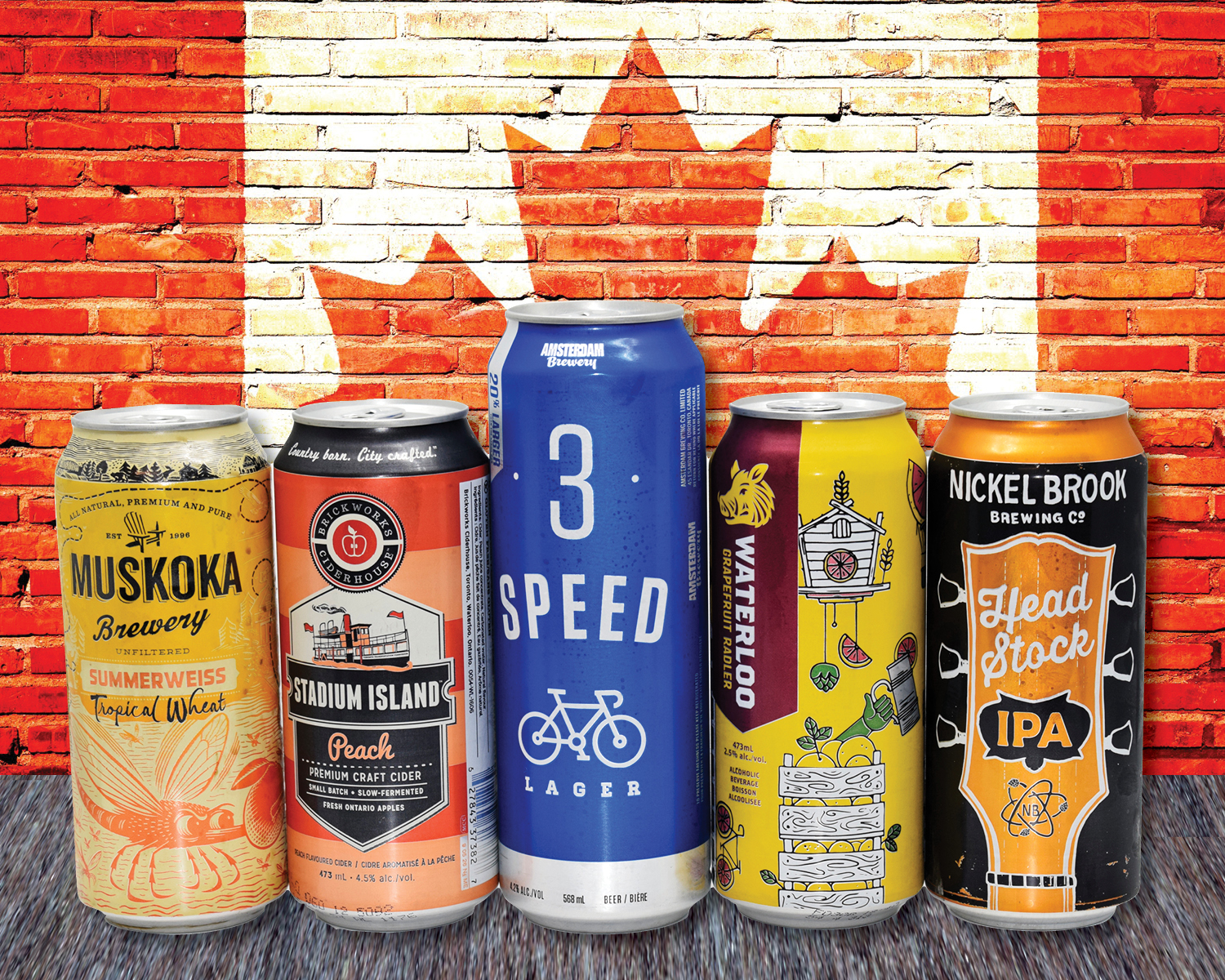 Canada Day may be mid-week this year, but you can still approach it with a weekend state of mind. Summer has finally arrived, and after a long, mostly dreary spring – under pandemic lockdown – we can finally enjoy some stellar weather.
Which is perfect timing, now that things are finally starting to open up!
Sure, there may be lineups at some of our favourite outdoor patios, but there's no reason you can't enjoy a few craft beverages in your own "backyard bistro."
We carry a selection of Ontario craft brews at our Uxbridge, Newmarket, and Sharon stores – and it appears to be popular, as we are constantly restocking our shelves with local beer, cider and radler.
I've been a big fan of craft for decades, and it appears I'm not alone. Check out the Ontario Craft Brewers website, and you'll see some pretty impressive stats. As of 2019, there were 276 craft brewers in this province (with 80 more on the way!) offering 775 unique brands.
Of course, we can only carry a small fraction of these, but are always exploring new products for our customers. The variety of styles, sub styles, and flavours seems endless – as are the nuances between them. And this can vary by season.
Here are some nice summer picks, which seem to pair well with our warmer weather.
Muskoka Brewery Summerweiss
Let's start with Summerweiss Tropical Wheat. It's naturally hazy, but this seasonally-brewed beer pops with just the right notes of mango and passion fruit to compliment its pleasant wheat flavour. Not overly carbonated and slightly dry, Summerweiss is good with burgers, mild cheeses and smoked salmon.
Amsterdam Brewery 3 Speed Lager
This award-winning lager is pale straw in colour, with a fine lacy head. It is not overly carbonated, and is mildly hoppy, which makes it a refreshing accompaniment to barbecued foods. Or just sip it on its own. I've also enjoyed 3 Speed lager at Amsterdam's Leaside and Harbourfront restaurants in Toronto, and it was perfect with their fish tacos.
Nickel Brook Head Stock IPA
If you like the bitterness of hops, IPA (India Pale Ale) is a refreshing option. Nickel Brook's Head Stock IPA is big and bold, with a nice citrus zest and tropical fruit. You might notice a little grapefruit in the finish. I like IPAs with spicy foods, and this one pairs well with tacos, samosas, and old cheddar.
Waterloo Radler
For those who prefer something other than beer, radler makes a terrific summer sipper. Some may think it's a fairly recent trend, but this effervescent blend of beer and either lemonade or grapefruit juice has been around for a century. That being said, Radler has evolved from a refreshment for German cyclists in the 1920s, to a summertime favourite we can all enjoy.
Waterloo Radler is one of my faves. Both bitter and sweet, this malty, citrusy beverage is a fine accompaniment to chips and salsa, hummus and pita, or something hot off the grill.
Brickworks Peach Cider
If you like fruity – and less malty – cider is another worthy beer alternative, having just enough sweetness, without being overpowering.
Brickworks Stadium Island Peach Cider is a semi-sweet brew with the aroma of freshly-cut peaches. It is slightly tart with an apple undertone, and although nice on its own, it pairs well with ribs or burgers.
Keep in mind that none of what you read in terms of food pairings is set in stone. These suggestions are a great starting point, and you may find other, even more interesting combinations.
How about hosting your own gathering (within your "social bubble" of course) and explore some of these pairings? And please let us know what you think.
Happy Canada Day everybody!
— Neil