Delicious Gluten Free Banana Bread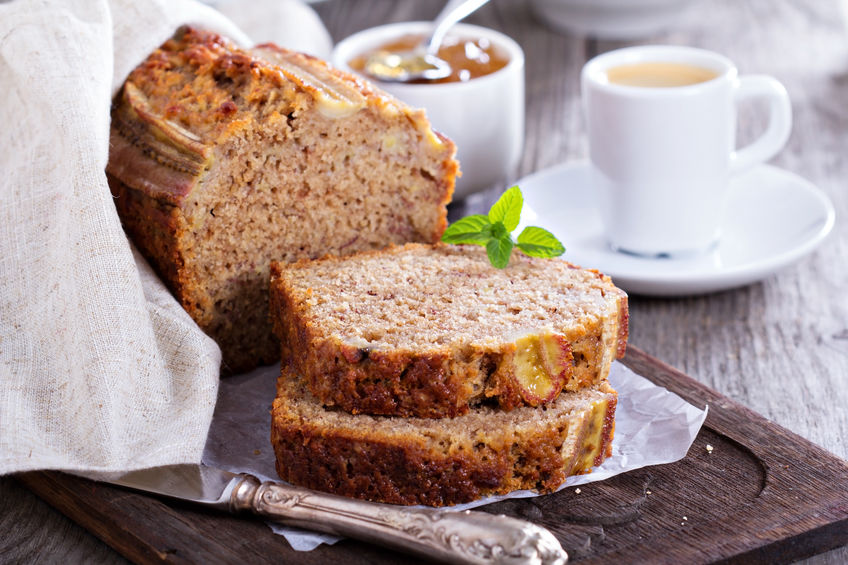 So much has changed in the last couple weeks. It's hard to wrap my head around, but I'm doing my best to stay positive and present. One thing I know for sure is that I'm having to start getting really creative with activities for my toddler. With everyone practicing 'social distancing' and staying at home for the most part, I'm sure you might be looking for a variety of things to keep you busy as well.
Spend Time in the Kitchen
Well, if time in the kitchen sparks your fancy, this gluten free banana bread is a real winner. Also, a bonus was that my toddler was able to help by mashing the bananas and mixing ingredients together. I've mentioned in the past that my daughter had a reaction to eggs, and we were instructed by the allergist to try them in a baked good, so this was our long overdue trial. Thankfully all was good and she thoroughly enjoyed it. Needless to say, it's kid approved! Stay safe everyone.
Chickpea Flour Banana Bread
3 medium ripe bananas, mashed
3 Tbsp maple syrup
2 tsp vanilla extract
2 eggs
1 tsp apple cider vinegar
2 Tbsp olive oil
1 tsp baking soda
½ tsp cinnamon
¼ tsp salt
1 ½ cups chickpea flour
Add ons:
½ cup chocolate chips or shredded coconut
½ cup walnuts
Preheat oven to 350F. Line 8×4 inch loaf pan with parchment paper and a bit of oil. In a medium bowl, whisk together chickpea flour, baking soda, cinnamon and salt.
In a large bowl, combine bananas, maple syrup, vanilla extract, eggs, olive oil, and apple cider vinegar. Mix until well combined. Add dry ingredients to wet ingredients and mix until just combined. Fold in any add ins that you choose. Pour batter into pan and bake for 40-50 minutes or until tester comes out clean. Remove from oven and place on wire rack to cool.
Our Power Up Mission is simply to educate our customers on the importance of using quality food as fuel.  For all your Power Up news make sure you check out Vince's Facebook, Instagram, and Twitter. Also make sure to follow @VincesMarket and #powerupwithvinces, sign up for our Power Up Newsletter and keep an eye out for nutrition tips and tricks from me, our in-house nutrition expert!
To our health & wellbeing,
Danielle
(This recipe has be modified from Ambitious Kitchen)