Egg-Free Muffin Recipe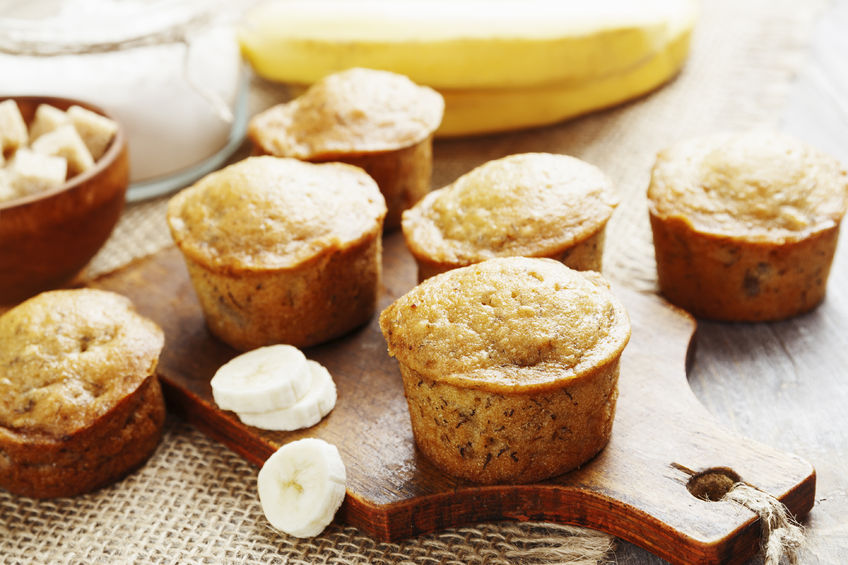 I've mentioned this before, but eggs are one of my favourite foods! I love them prepared every way you could possibly imagine. An egg is the ultimate whole food and the most convenient go-to protein source. So, you can imagine my disappointment when Baby V had a reaction to them. I've been told that it's not uncommon for babies to have a reaction and then completely grow out of it. I'm hopeful that eggs will be in our future!
Egg-Free Recipe Testing
In the meantime I've been working on perfecting some egg-free recipes. I haven't introduced grains just yet and most convenient foods/snacks meant for babies that you can find in the grocery store are grain based. Although Baby V eats 3 main meals, sometimes you need to have a snack on hand especially when on the go.
I wanted to create a muffin or energy bite that would be easy to transport and full of blood sugar friendly energy. Babies need lots of good fats to grow their brains, nervous system, and cell membranes so I make sure to include lots in her diet.
Here are some of my favourite healthy fats that I use regularly:
Coconut oil/coconut chips
Beef tallow (beef fat)
Chicken schmaltz (chicken fat)
Olive oil
Ghee
Grass fed butter
Hemp seeds, chia seeds, flax seeds
Nut and seed butters
I've been experimenting with a few recipes but this one seems to be the winner. Baby V loves these egg-free almond banana muffins! They're grain-free, sugar-free, and egg-free. They are so moist and easy for little ones to enjoy.
Egg-Free Almond Banana Muffins
1 cup almond flour
1 whole banana, mashed
2 flax eggs (to make 1 flax egg you mix 1 Tbsp ground flax with 3 Tbsp water and let sit for 15 minutes or so until thickened)
¼ tsp baking powder
¼ cup milk of choice (I've used almond, coconut, and straight up water when I didn't have anything else)
¼ tsp sea salt
Sprinkle Cinnamon
Makes 6 muffins
What to Do:
Preheat oven to 350F.
Mix ingredients for 2 flax eggs and let sit.
Mix remaining ingredients together and add flax eggs.
Pour into oiled muffin tin or silicon baking cups and bake for 30-35 min.
Do your children have allergies? What are some allergy-friendly recipes you've created? I would love to hear from you in the comments below.
Our Vince's Power Up Program Mission is simply to educate our customers on the importance of using  food as fuel.  For all your Power Up news make sure you check out Vince's Facebook, Instagram, and Twitter.  Also make sure to follow @VincesMarket and #powerupwithvinces, sign up for our Power Up Newsletter and keep an eye out for more nutrition tips and tricks.
Danielle