Exploring the Roots of Easter Traditions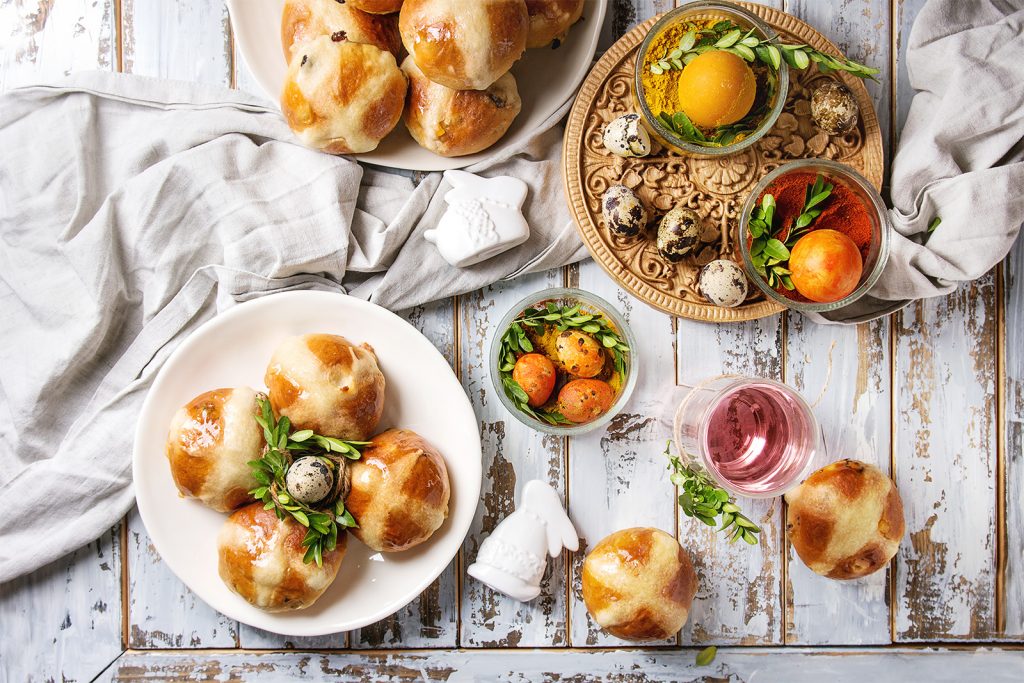 Tradition plays a big part in holiday celebrations and Easter is no different. We do certain things every year, but sometimes we forget where that specific tradition originated. With our stores open all Easter Weekend, I'd like to take a few moments to tell you all about a few Easter traditions that have roots going way back!
Hot Cross Buns in Our Bakery
Our bakery departments will have Hot Cross buns on hand. But where did the tradition originate? It's difficult to pinpoint exactly when people started making the sweet rolls studded with raisins or currants and marked with a cross on top during the week leading up to Easter Sunday. It's said the tradition started in the 12th century with a monk who was inspired to mark his rolls with the symbol of the cross to celebrate Good Friday.
Ham Goes Back to the 6th Century
Believe it or not, the juicy ham on your dining room table goes back to at least the 6th-century Germany when hunters often slaughtered hogs in the forest in the fall, then left them to cure all winter. By spring, pork was one of the only meats ready in time for spring celebrations. As with other pagan rituals, Christianity adapted the tradition for their own needs as the religion spread. With a wide selection of hams and pork roasts to fit your family needs, Vince's has you covered. Feel more like turkey, beef, or lamb? Don't worry, we have you an excellent selection of those in stock as well!
Why Do We Decorate Eggs?
The tradition of decorating eggs of all kinds—even ostrich eggs—may go all the way back to the ancient pagans. It's easy to see why eggs represent rebirth and life, so associating them with spring and new growth isn't much of a stretch. To celebrate the new season, it's said that people colored eggs and gave them to friends and family as gifts. With the rise of Christianity, the tradition was incorporated into their celebrations. Whether you colour eggs for tradition or simply for fun with your kids, our dairy departments have a vast selection to choose from. Stop by the grocery department when you're done and pick up the vinegar and food colouring you'll need to make them beautiful!
If your tradition for Easter involves a family feast with all the fixings, rest assured that Vince's Market has you covered! And if you forget something, we're open all weekend! With Beer, Wine, and Cider available all weekend for sale in Uxbridge, and Beer and Cider available in Sharon and Newmarket, we have you covered from all angles!
We'd love to hear from you! Do you have any special Easter traditions, or have a fantastic recipe to share?? Leave us a comment here or head on over and join in the conversation on Facebook (please 'Like' the page if you're so inclined) and Twitter. If you haven't already signed up to receive our weekly newsletter which includes our blog, the weekly product feature, the weekly Coterie savings, and our recipe of the week delivered right to your inbox, you'll find the signup by clicking here.
Let's catch up soon,
Julie