Fall Comfort Foods
While the cold weather appears to be here to stay for a while (even though we're all hoping it's over sooner rather than later), nothing warms the hearts and stomachs of our loved ones like a family favourite meal. Comfort foods give us a pleasant dose of nostalgia along with nutrition. Is it any wonder why we love them so much? Even though we sometimes take a few deviations from the familiar favs, nothing hits home quite like a meal made with our comfort foods.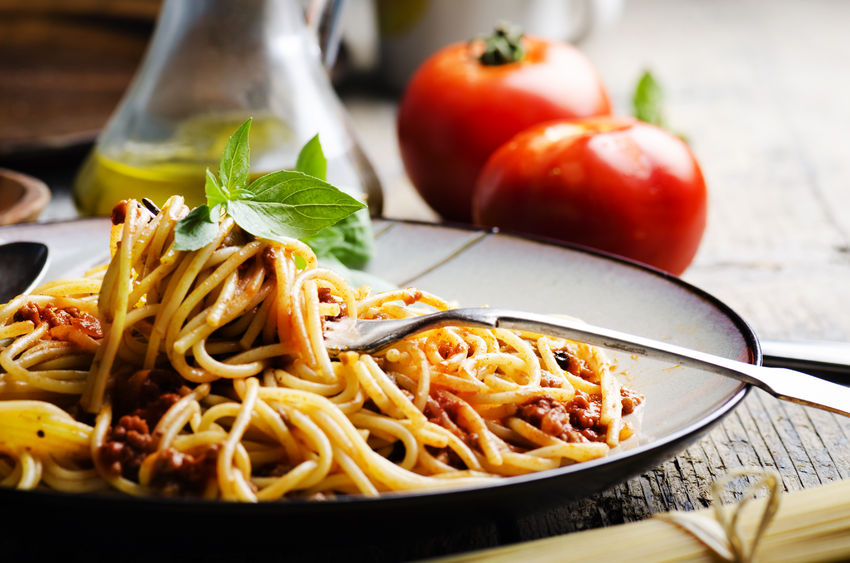 It's All About the 'Pasta'-bilities!
Who says you need tons of time and ingredients to make a great pasta dish? One of the countless reasons we love pasta is because of the endless meal possibilities! Limited only by your imagination, you can add as many or as few ingredients as you would like to pasta to create a unique and delicious meal.
Whether you're short on time or ingredients, you can still create an appealing pasta dish simply by experimenting with leftover ingredients you've got lying around the kitchen. Chop up those vegetables you've got in the fridge and add a splash of olive oil and some herbs for some flavor. Or throw in that leftover chicken from the weekend and sauté it in some olive oil with a pinch of salt and pepper. Top that with fresh cheese and you've got a healthy pasta meal using ingredients you already had in the pantry.
Pasta's variety of shapes makes it even more versatile as they allow you to play around with different pairings. Typically, strand and ribbon noodles are best paired with thinner sauces and shapes are better for capturing thick sauces. But, there's no need to stick to those rules; feel free to experiment with different pasta shapes and sauces to see which combinations you like best.
When It's 'Chili' Outside…
Whether it's in the ingredients or what to do with them, Chili is one of those meals that never has to be the same twice—not that being the same isn't a good thing, because a great Chili will always be a great Chili! But you can switch ingredients up to make each warm and comforting bowl deliciously different.
When it comes to the meat you use, if you use meat, you could go with the standard ground variety and mix up the types of meats, or you could try using shredded meat. Put everything in the slow cooker and when it's ready, pull out the larger chunks and shred them into smaller pieces before mixing it back in.
If you want to mix it up a bit with ingredients, try adding corn, or mushrooms, or leeks instead of onions, or try all three at once if you're feeling a little adventurous. Each will bring a different flavour and texture to every bite. Utilizing different beans will add variants of colour, as well as taste and texture. Another way to dress up your Chili is to experiment with spices and flavours. Many believe that a good Chili needs cumin and chili powder, while I don't disagree, there are a host of other spices that will add different unique notes to the overall taste.
Before you turn off your mind to the possibilities, just consider adding some of these out of the box ingredients that will likely become family favourites: cocoa powder, cinnamon, peanut butter, nutella, cardamom, or smoked chili powders. And that's just to name a few of the possibilities. You don't need to add a lot in most cases because a little does go a long way, but you will be surprised at how good unexpected combinations will taste!
'Soup'er Duper!
On a cool fall day, nothing hits the spot like a nice warm bowl of soup! Whether you like them creamy, full of delicious vegetables, without or without meat, or sublimely smooth, soup is one of those foods that is hard to get wrong. Experiment with flavours and textures and add in all the crunched-up crackers you want when you eat it—just have fun as your warm yourself from the inside out!
We'd love to hear from you! What are your favourite comfort foods? Leave us a comment here or head on over and join in the conversation on Facebook (please 'Like' the page if you're so inclined) and Twitter. If you haven't already signed up to receive our weekly newsletter which includes our blog, the weekly product feature, the weekly Coterie savings, and our recipe of the week delivered right to your inbox, you'll find the signup by clicking here.
Let's catch up soon,
Julie