Beer & Wine, Breakfast Recipes, Entertainment, Food, Meat, Miscellaneous Recipes
Step it up this Father's Day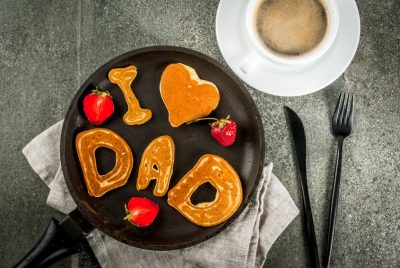 When my "peeps" were little, any Father's Day gift would do. I've hung on to a few of these hand-crafted gems – like a small stack of "household chore" coupons, that I have yet to redeem.
No kids, that's not a threat…
But now that they're teenagers, my expectations have risen beyond the standard polyester tie and spray-painted macaroni greeting card.
This doesn't mean I'm fishing for a new set of golf clubs. Once my son becomes a tech genius, and my daughter settles into her career as the next interior design TV superstar, then I'll be expecting some nice Callaways – or maybe a boat!
Vince's Selection of Craft Beer 
In the meantime, an assortment of craft brew would be one way to this Dad's heart (of course, Mom will be buying). And with summer weather finally pushing past the remains of our dreary spring, I'll be enjoying these out on the deck.
We carry a fine selection of craft beer at our Newmarket, Sharon and Uxbridge locations, and with a little imagination you can put together a creative six-pack. It shows more thought than simply grabbing the closest shrink-wrapped unit.
Breakfast in Bed
That being said, an appropriately adoring family should still go the extra mile by preparing breakfast in bed.
I've heard that pancakes are popular, but my experience is that the first one (drenched in calorie-rich butter and syrup) is euphoric. But I can't stomach a second one. Eggs, bacon, hash browns and toast are, for me, the better option. Especially if you go a little more posh with organic, free-range eggs, naturally-smoked bacon, and artisan toast – all of which are available on our shelves.
And don't forget the side of fresh fruit.
My advice, after laying out this spread, is to go back downstairs and clean up the mess. Do not – and I repeat, do not – leave the pots, pans and dishes for Dad.
Sirloin Steak for Lunch
If he isn't an early riser, and breakfast isn't an option, grab a couple of steaks for lunch. Our 'Ontario Reserve' Angus Beef tenderloin and top sirloin are perfect for the grill, and will go nicely with his newly acquired craft beer.
And don't forget about quality time. Food and gifts may be nice, but nothing replaces spending time with the family. Just wrestle the remote from his grip and suggest a little one-on-one activity, doing something you all enjoy. Or at least, something that Dad enjoys…
Let's Connect
We'd love to hear from you! How will you celebrate this Father's Day?? Leave us a comment here or head on over and join in the conversation on Facebook (please 'Like' the page if you're so inclined) and Twitter. If you haven't already signed up to receive our weekly newsletter which includes our blog, the weekly product feature, the weekly Coterie savings, and our recipe of the week delivered right to your inbox, you'll find the signup by clicking here.
Let's make this Father's Day a special one!
~ Neil