Seeds of Growth
"Seeds of Growth": Scholarship Recipients Announced
UXBRIDGE, ON, July 5th, 2018: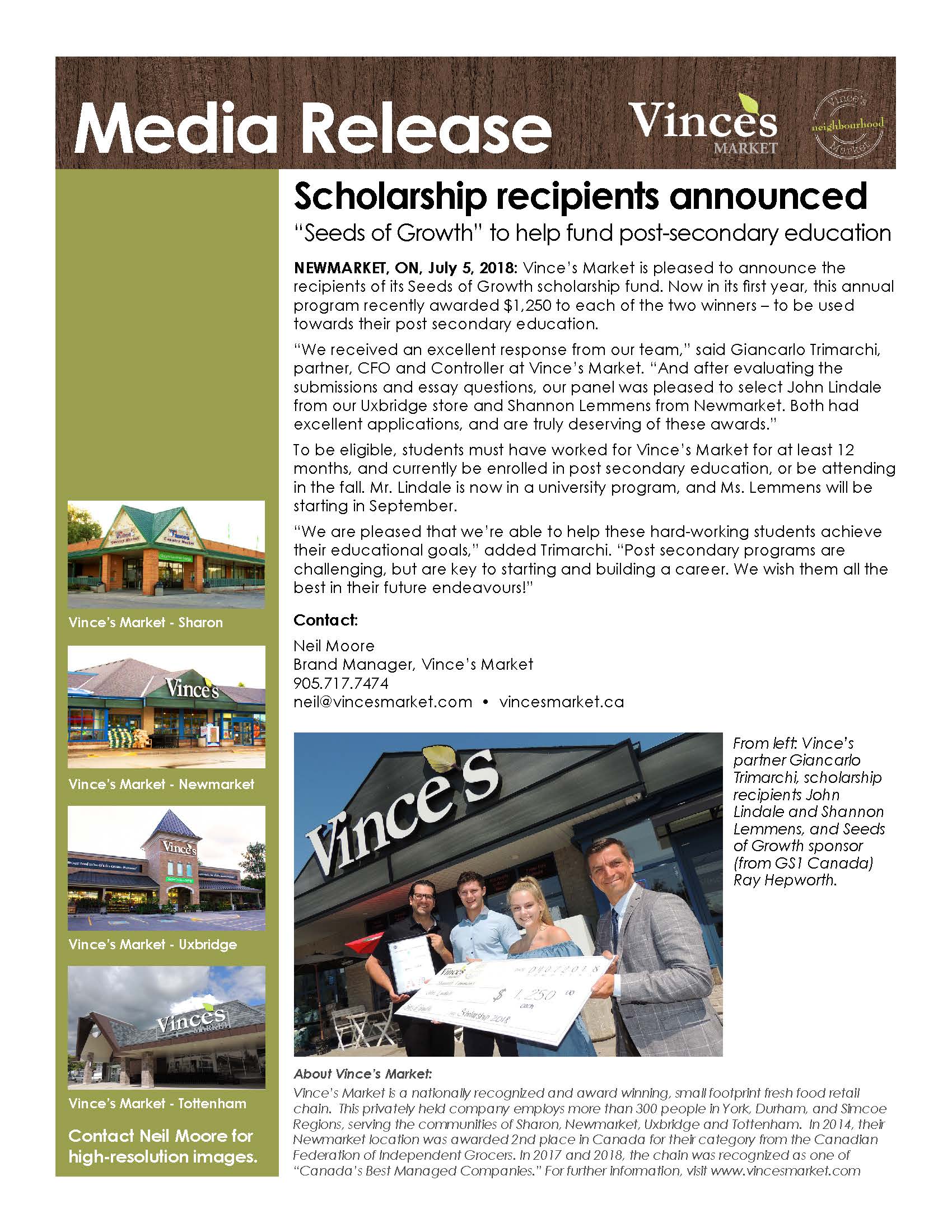 Vince's Market is pleased to announce the recipients of its Seeds of Growth scholarship fund. Now in its first year, this annual program recently awarded $1,250 to each of the two winners – to be used towards their post secondary education.
"We received an excellent response from our team," said Giancarlo Trimarchi, partner, CFO and Controller at Vince's Market. "And after evaluating the submissions and essay questions, our panel was pleased to select John Lindale from our Uxbridge store and Shannon Lemmens from Newmarket. Both had excellent applications, and are truly deserving of these awards."
To be eligible, students must have worked for Vince's Market for at least 12 months, and currently be enrolled in post secondary education, or be attending in the fall. Mr. Lindale is now in a university program, and Ms. Lemmens will be starting in September.
"We are pleased that we're able to help these hard-working students achieve their educational goals," added Trimarchi. "Post secondary programs are challenging, but are key to starting and building a career. We wish them all the best in their future endeavours!"
Contact:
Neil Moore
Brand Manager, Vince's Market
905.717.7474
neil@vincesmarket.com • vincesmarket.ca