Food for thought during the holiday season…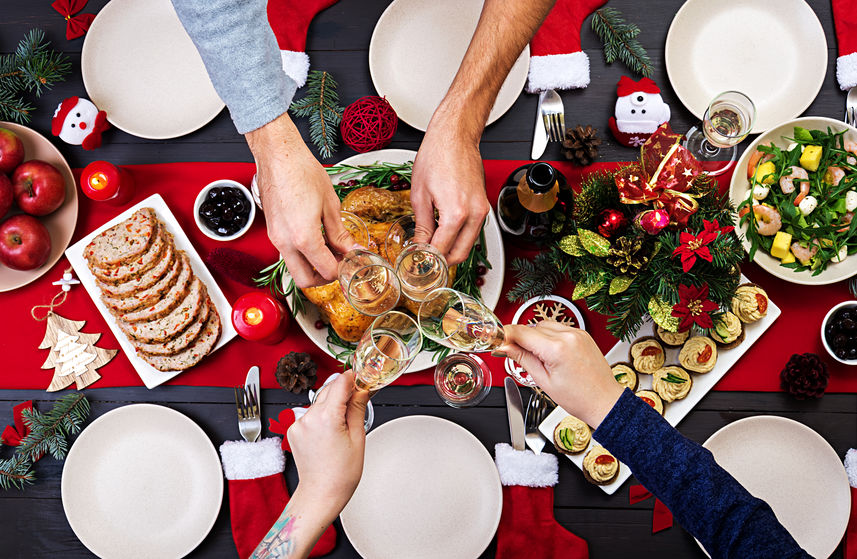 This year, my teenage kids asked me what I wanted for Christmas. I said I'd like nothing more than for them to hug each other – and really mean it. That, or a nice dress shirt…
"What size do you want dad?"
Hmmm…
Now that school is out for the term, I'll be looking for an escape from all this adolescent attitude. Which means less time at my desk at home, and more in the store's upstairs office where I get a wonderful view of our aisles. Aisles that at this time of year, are filled with shoppers loading their carts in anticipation of holiday entertaining. And (multiple) Christmas dinners.
It reminds me of just how fortunate we are.
Not just in contrast to developing countries, where grocery stores like Vince's are few and far between.
I'm talking about how many of us – as Canadians – have such easy access to food, and wonderful places to shop for an endless selection of good things to eat: fresh produce, shelves full of staples, baked goods, deli items, gourmet and artisan foods, prepared meals – and just about anything you can imagine.
And thanks to our transportation infrastructure, distance is no object. We can just as easily enjoy grapes from Chile as butter tarts from a local bakery.
But in our midst, there are families who struggle. There are a surprising number in York, Simcoe, and Durham regions who rely on food banks – an unhappy statistic this time of year. On that note, we support these organizations, so please be sure to pick up a Food Pantry Bag at one of our checkouts.
Vince's Community Product Initiative
We are also wrapping up the second year of our Community Product Initiative.
Here's how the program works. During each flyer period, we identify one item for sale at each of our four main locations to be the Community Product. Each store donates 15 percent of sales of that product to the community project selected by that location. Funds have accumulated throughout 2019, and at the end of the year, we look forward to helping four very important causes.
These are Community Living Central York (Newmarket Store), Holland Landing Food Pantry (Sharon Store), Matthews House Hospice (Tottenham store), and Uxbridge Loaves and Fishes Food Bank (Uxbridge store). Thanks to the support of our customers and partner vendors, we'll be able to make a significant contribution to each of these. Check our current flyer for this week's Community Product. There's still time to contribute!
And stay tuned for an announcement in our January 10th flyer, where we will provide a report on our progress.
In the meantime, I wish you and your family a wonderful Christmas and happy New Year. And if, like me, you're blessed with teenage kids, maybe they'll surprise you with something even more special than the usual box of chocolates, potted plant – or dress shirt.
I'm still hoping for that Christmas miracle!
Neil
Leave us a comment here or head over and join in the conversation on Facebook (don't forget to give us a "like") and Twitter.
If you haven't already signed up to receive our weekly newsletter which includes our blog, the weekly product feature, the weekly Coterie savings, and our recipe of the week delivered right to your inbox, you'll find the signup by clicking here.