Blog Recipes, Soup & Salad Recipes, Vince's Own
Fresh Small Batch Soups from Vince's Market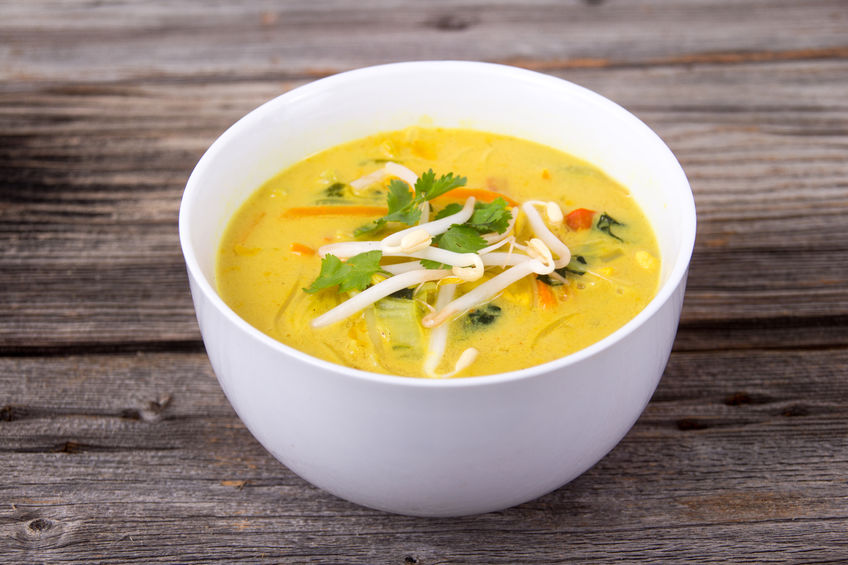 There's no such thing as too much chicken soup – unless you're a chicken. And you don't just need to be suffering from a runny nose and sore throat to enjoy a hearty bowl. It's a favourite of mine year-round, one of those comfort foods that is always in season.
And the variations aren't limited to chicken noodle or chicken vegetable. These may have been the "go to" flavours you grew up with, often emerging from a packet or can. But the span of possibilities is only limited by your imagination, and the ingredients you have on hand.
I can remember Mom boiling up a chicken carcass right after dinner to create a healthy, homemade base for soups that would later include chunks of meat, fresh veggies and anything else she felt would add to its flavour – and nutrition.
She would usually 'wing it' (OK, bad pun!), with no two pots being the same. But some folks have taken time to document the process. Here are a couple of chicken soup recipes that may hit the spot as temperatures continue to fall, as do the remaining leaves…
Chicken Soup Recipe Inspirations
That being said, I'm fully aware that not everybody has time for this labour of love. Guilty as charged. So, as I wander by the refrigerators where we shelve our colourful jars of "Vince's Own" soups, I'm tempted to grab a couple on the way home. My family has given the thumbs up to many of these: split pea & ham, cream of mushroom, turkey with wild rice, seafood chowder, butternut squash, and several kinds of chicken soup.
These are made daily in our commissary with fresh ingredients (no msg), and in small batches. And they're jarred by hand – after all, this is not some large factory operation.
Flavours are chicken noodle, chicken noodle twist (with rotini pasta), chicken vegetable, red Thai chicken, and Louisiana chicken.
With this many varieties to draw from, you won't be bored anytime soon. Which is great for soup lovers – not so much for the chickens.
What are your favourite takes on Chicken Soup?
Leave us a comment here or head on over and join in the conversation on Facebook (please 'Like' the page if you're so inclined) and Twitter. If you haven't already signed up to receive our weekly newsletter which includes our blog, the weekly product feature, the weekly Coterie savings, and our recipe of the week delivered right to your inbox, you'll find the signup by clicking here.
Neil