Hard to Top Fresh Pizza on Family Day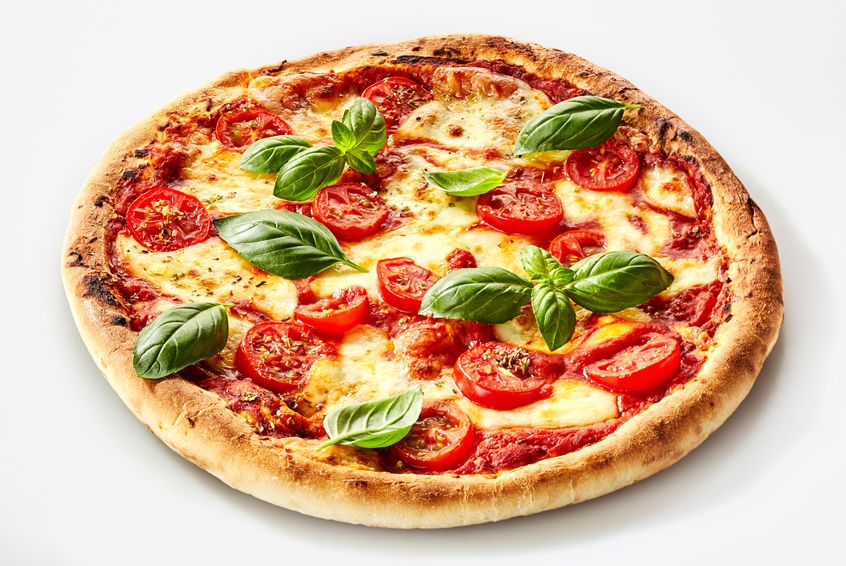 In previous blogs, I've tackled the weighty topic of pizza history, and won't repeat it here. Suffice to say this tasty topped flatbread has come far since the classic margherita was first served in the late nineteenth century.
There are few restrictions on what can be placed on a pizza – the only one being your imagination. I'm not fussy and have enjoyed an eclectic mix of items. Try goat cheese, caramelized onions, shredded chicken, avocado, applewood smoked bacon – even anchovies.
Some of the more adventurous pizza chefs have used alligator, frog's legs, eel, and squid ink. But I'm not sure any of these would fare well in this market. And we still haven't addressed the full range of crusts: thick/thin, chewy/crispy, gluten free, and stuffed.
Most families, however, opt for pizza that is a little more conventional – but not necessarily boring. The challenge on activity-packed holidays like Family Day is finding the time to roll out your own dough, cut veggies, shred cheese and spread it over a layer of tomato sauce.
We Offer the Next Best Thing: Vince's Own Pizza
These are made fresh daily in store, in both thin crust (12-inch diameter) and family size (12×16-inch rectangular). Choose from Greek, cheese and pepperoni, Hawaiian, meat lover's (popular during football season), veggie, and deluxe. And, of course, three-cheese bacon and onion – a top seller.
Vegetables are hand-cut, and toppings are generously applied. We usually go for the family size, as my teenage son is a bottomless pit. (probably a hollow leg!)
So next time you're in a hurry, just pop one in the oven for 5-10 minutes (depending on pizza size), and dinner is served.
We'd love to hear from you! Do you love Dark Chocolate, or have a fantastic recipe to share?? Leave us a comment here or head on over and join in the conversation on Facebook (please 'Like' the page if you're so inclined) and Twitter. If you haven't already signed up to receive our weekly newsletter which includes our blog, the weekly product feature, the weekly Coterie savings, and our recipe of the week delivered right to your inbox, you'll find the signup by clicking here.
Let's catch up soon,
Neil