Entertainment, Food, Power Up Approved, Snacks, Vince's Own
Healthier Snacks to Inspire Your Summer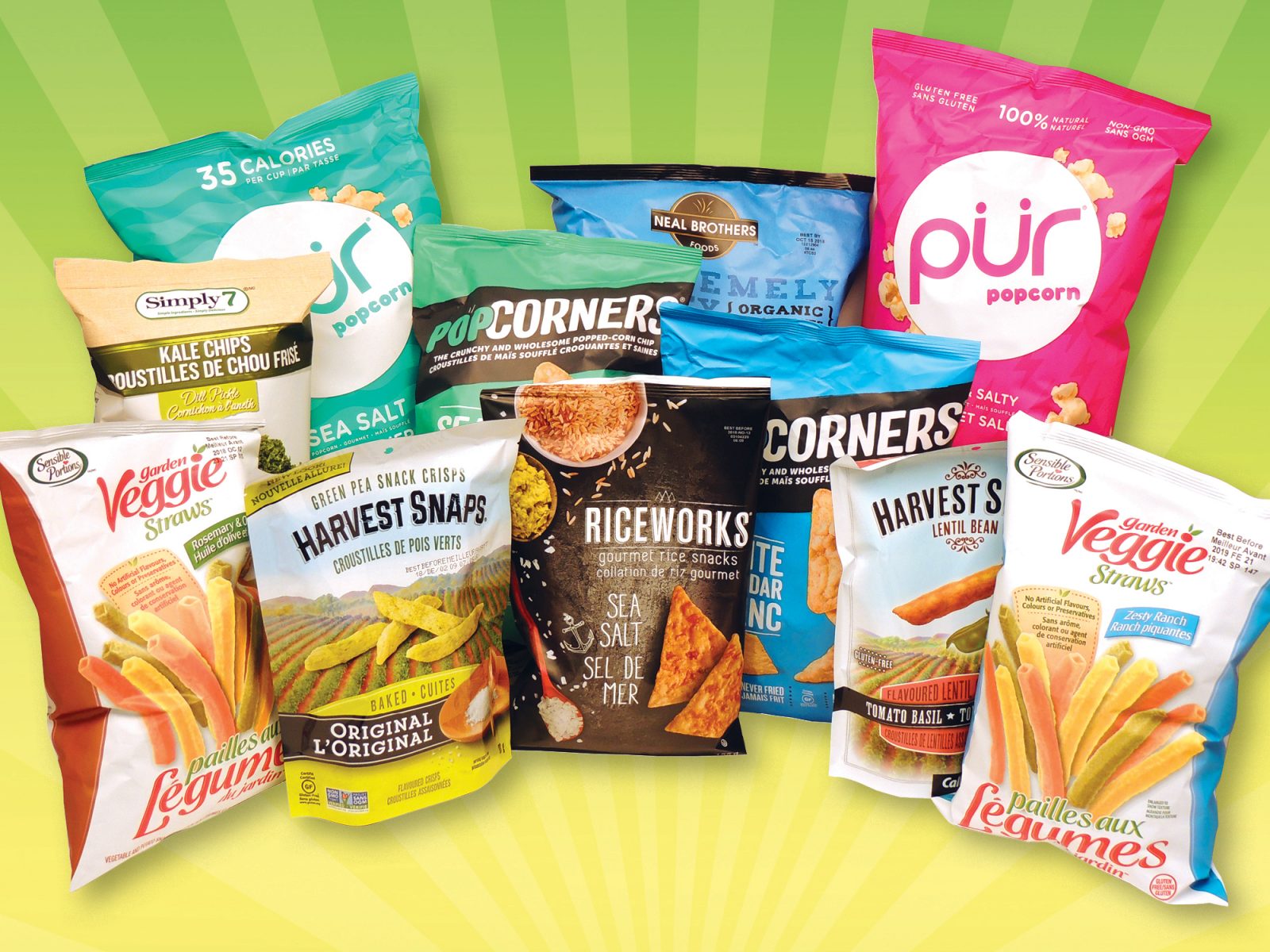 Whether you're camping, at the cottage, or just kicking back on your deck with a few cold beverages, it's hard not to snack. I'm usually diligent about what I put into my body, but when there's a bag of chips within reach – I indulge!
There's an answer to this dilemma, and it's not abstinence, nor does it involve bowls of raw kale. It's about choosing healthier snacks.
These can be as tasty as the less-healthy variety – but just as addictive. Thankfully the ingredients will leave you feeling less guilty about indulging. Which is still no excuse to pig out.
Healthier Snack Options to Inspire Your Summer
Harvest Snaps Green Pea Crisps
One of my favourites are the Harvest Snaps Green Pea Crisps. These are lightly salted, and now available in flavours like Black Bean Habanero, and Red Lentil Tomato Basil. And they're the real deal, with the first ingredients being peas, black beans or lentils. As an added bonus, they're GMO and gluten free!
I still like the original green pea variety, which have a surprising 5 grams of protein and 5 grams of fibre per serving.
PopCorners
PopCorners popcorn chips are also gluten-free. Made from non-GMO corn, these crunchy triangles aren't fried, so they're light on oil – and make the perfect dipping chip. Try them with a healthy hummus or roasted red pepper dip!
Pur Popcorn
If you'd rather have your popcorn "unchipped," Pur Popcorn offers a gourmet product that is kettle popped with non-GMO kernels. Sea Salt flavour is great for traditionalists, but I prefer Sweet & Salty, which is naturally sweetened with cane sugar, and sprinkled lightly with sea salt.
Simply 7
Kale is still a craze and, although some like it (and some don't) in their salads, there is a format we may all agree on. Which is kale chips.
Simply 7 makes a ridged kale chip that is non-GMO, gluten- and nut-free, and it's not only a source of fibre and other nutrients, but is an excellent source of vitamin K – a powerful antioxidant and key contributor to bone health.
Sensible Portion Veggie Straws
Here's something a little different: Sensible Portions Veggie Straws. They won't work for sipping, but these crunchy tubes, made from potatoes and ripe veggies, have significantly less fat than the standard potato chip. Veggie Straws are also gluten free and have no artificial flavours or preservatives.
Try the Rosemary & Olive Oil, or Zesty Ranch flavours.
Riceworks & Neal Brothers
Riceworks offers a variety of chips made from whole-grain rice, sesame seeds and other gluten-free ingredients. Or opt for corn tortilla chips, such as the organic blue corn with flax chips from Neal Brothers. These are also gluten-free, have no trans fats – and are the ideal pairing for salsa or guacamole.
And speaking of dips, there's no shortage of healthy options like the few mentioned above. You might also like to try Vince's Own Pico de Gallo, made from fresh chopped tomatoes, onions, cilantro and more.
As always, we welcome your questions and feedback. You can leave a comment right here on the site. Or head on over and join in the conversation on Facebook (remember to 'Like' the page) and Twitter.  If you haven't already signed up to receive our weekly news delivered right to your inbox (including the blog, our weekly product feature, signup for our Coterie Program, and our recipe of the week), you will find the signup by clicking here.
Bon Appetit!
– Neil