Here's to Whole Foods and Kale Smoothies!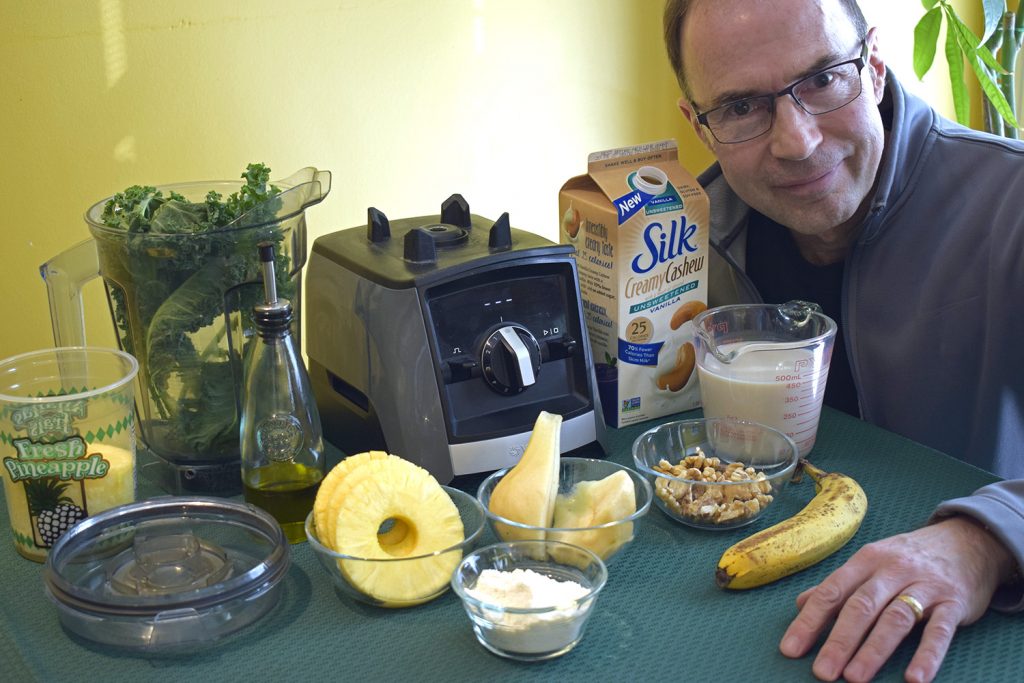 Your body processes roughly one ton of food every year – so it does matter what you eat. Not just in terms of weight and body composition, but for the benefit (or detriment) of what's going on inside. In other words, your physiology.
Sure, you'll come across a few hardy souls who boast that they thrive on a fast-food diet. And they may look good – for now. But you haven't seen their bloodwork, and just wait 5-10 years…
Whole Foods aka Foods in Their Natural State (Unprocessed)
So, what does a ton of "whole foods" look like? For starters, I'm finding conflicting definitions as to whether it includes meat, fish and dairy. Some say that whole foods are plant-based only, while others are okay with some animal products. What they do agree on is that foods should be in their natural state, or as close to it as possible. In other words, minimally processed.
Root vegetables are good. Root beer – not so much. Bread is often a source of contention, but there are brands and varieties of whole grain and sprouted grain breads that will remain in my diet. No, I'm not cutting out all gluten, other than the refined stuff.
Meats & Meat Alternatives
Back to meat, I'm keeping some in my diet, but using it more as a condiment rather than the base for my meals. For example, the stir fry in the attached photo (based on a Curtis Stone recipe), includes a small quantity of cubed organic chicken breast. But that could be swapped out for tofu.
Yeah, I know this soy product can be rubbery – but it does take on the flavour of your sauces and seasonings. It's also a good source of calcium, and like meat, contains all nine essential amino acids.
Incidentally, we amped up Curtis' recipe with two cups of chopped veggies (and the chicken), and served it over a bed of organic baby spinach. Delicious and filling – and with nuts sprinkled on top, it packs a nice protein punch.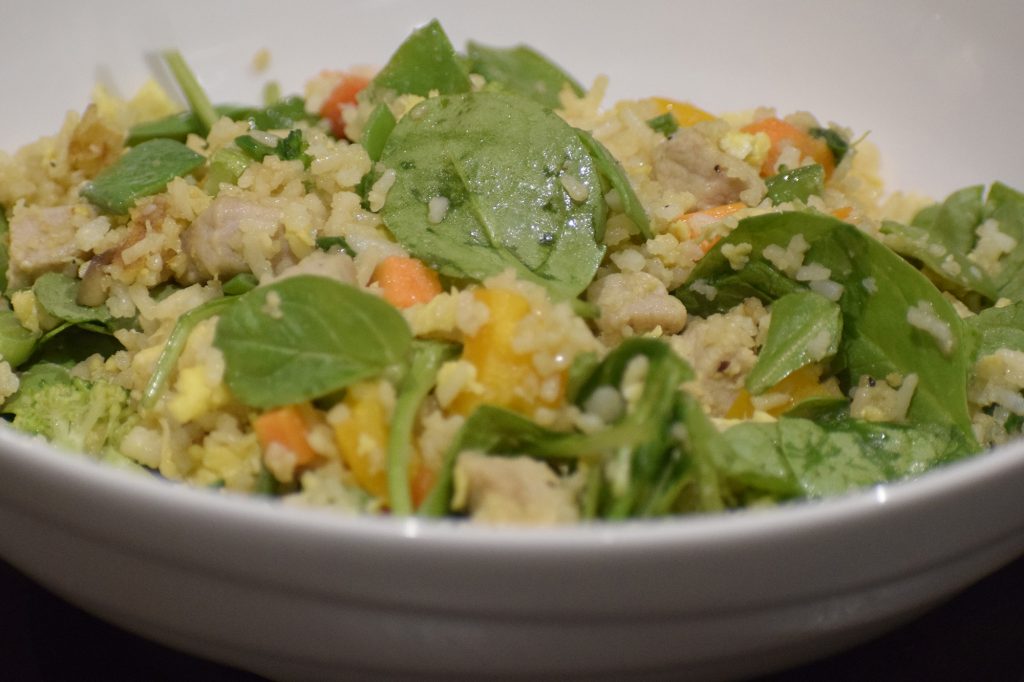 Whole Foods Smoothie Recipe Video
I've also included a video featuring my whole foods smoothie recipe. This concoction makes a great first meal of the day but is equally beneficial post workout.
You'll notice the kale leaves. I'm not a big fan of the taste and texture of this fibrous leafy green, but it is a superfood. And my Vitamix blender has no problem liquefying it so that my smoothie isn't riddled with chunks. Indeed, this $600 blender has been a good investment, as my previous efforts weren't going over well with the kids!
Stay tuned for my next blog. I recently bought one of those body composition scales, and will let you know if the numbers are going in the right direction.
Until next time…
Neil
Neil Moore is the Brand Manager at Vince's Market. He is also a freelance journalist, masters athlete, and family man who believes that excellence has no expiry date.