Blog Recipes, Food, Main Course Recipes
Let's Talk Chocolate, Dark Chocolate!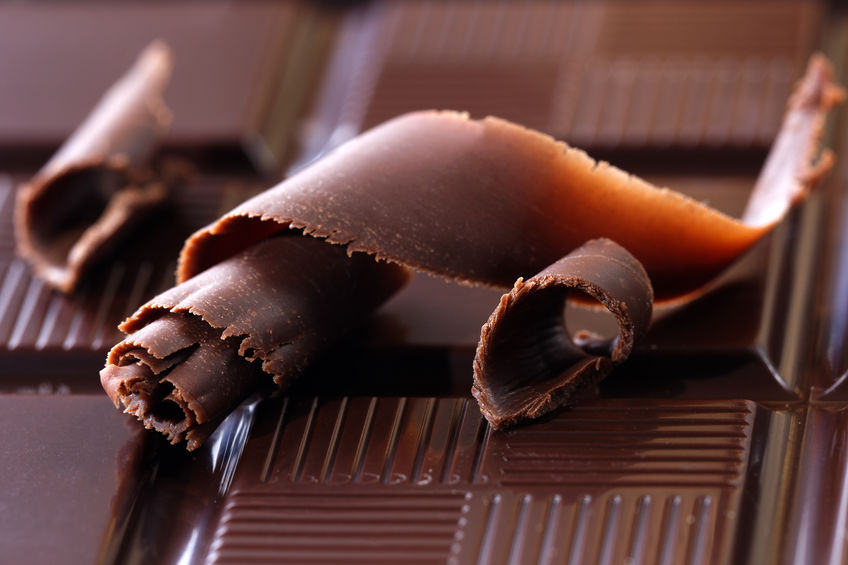 With the popularity of dark chocolate growing, as its amazing health benefits come to light, there are a few things we can share about it that you may not know. Dark chocolate, made from the seeds of the cocoa tree, is loaded with nutrients and is one of the best sources of antioxidants on the planet. Don't believe me? Look at these stats:
A 100-gram bar of dark chocolate with 70–85% cocoa contains:
11 grams of fiber
67% of your recommended daily intake for iron
58% of your recommended daily intake for magnesium
89% of your recommended daily intake for copper
98% of your recommended daily intake for manganese
But that's not all; it also has plenty of potassium, phosphorus, zinc, and selenium. Studies show that dark chocolate can improve your health and lower the risk of heart disease. The fatty acid profile of cocoa and dark chocolate is also excellent since the fats are mostly saturated and monounsaturated, and small amounts of polyunsaturated fat.
The flavanols in dark chocolate can stimulate the endothelium—the lining of your arteries—to produce nitric oxide. This nitric oxide sends signals to the arteries to relax, which lowers the resistance to blood flow and therefore reduces blood pressure.
Did you know it can even help your skin?? Gone are the days of believing chocolate causes acne. The bio-active compounds in dark chocolate can be great for your skin; as the flavanols can protect against sun damage, improve blood flow to the skin, and increase skin density and hydration. All good things!
The Good News Isn't Over Yet
Dark chocolate also has the ability to improve brain function. Cocoa or dark chocolate increases blood flow, and contains stimulants like caffeine and theobromine, which can help to clear brain fog.
Just make sure you're choosing the right stuff—dark chocolate with 70% or higher cocoa content is what you should be looking for.
Not a huge fan of dark chocolate but want to reap the benefits? Try incorporating it into some of your recipes! It'll add an interesting taste and depth you may not expect. One of my favourites is Chocolate BBQ Sauce, try it on ribs or wings. You can also dip some apple rings into dark chocolate and top with your favourite toppings for a sweet treat. Or make your own dark chocolate bark topped with seeds, nuts, and dried fruits for a healthier option.
With the big game coming up, this recipe will wow your guests and keep them coming back for more!
Triple Chocolate Beef & Bean Chili
Cocoa powder and semisweet chocolate lend darkness and depth to this hearty chili, rounded out with the complex bitterness of chocolate stout beer. Feel free to omit the stout if you like and make it Double Chocolate instead!
Ingredients
2 large cans of beans (you can use pinto, black, or kidney, or a combination)
1 bay leaf
2 dried chipotle chilies, stemmed and seeded
1 dried ancho chili, stemmed and seeded
1 tbsp. unsweetened cocoa powder
2 tsp. dried oregano
2 tsp. ground cumin
1 tsp. paprika
1⁄2 tsp. ground cinnamon
1 lb. boneless beef chuck, trimmed and cut into 1″ cubes
Kosher salt and freshly ground black pepper, to taste
1/4 cup olive oil
4 cloves garlic, chopped
2 large white onions, chopped
1 can tomato paste
1 large can of crushed tomatoes
A can of chocolate stout beer
1 1⁄2 tbsp. brown sugar
2 1⁄2 cups chicken stock
1/4 cup of semisweet chocolate, finely chopped
2 tbsp. lime juice
Sour cream and roughly chopped cilantro, to garnish
Instructions
Heat a 6-qt. pot over medium-high heat. Add chilies, and cook, turning once, until toasted, about 5 minutes. Transfer them to a bowl and cover with 2 cups boiling water; let sit 20 minutes.
Drain the chilies, reserving ½ cup of the soaking liquid; transfer chilies and liquid to a blender with cocoa, oregano, cumin, paprika, and cinnamon, and puree until smooth. Set the sauce aside.
Add oil to the pan and return to medium-high heat. Season your beef with salt and pepper and, working in batches, add the beef to the pan; cooking while stirring occasionally, until the meat is browned on all sides. Using a slotted spoon, transfer the beef to a bowl.
Add garlic and onions to the pan and cook, stirring occasionally, until golden, about 4 minutes. Then add tomato paste and cook, stirring until slightly caramelized which should take around 2 minutes.
Add the reserved sauce from the chilies, cocoa, and other spices and cook until slightly reduced, about 3 minutes.
Return the beef to the pot, add the tomatoes, beer, sugar, and stock. Bring to a boil, then reduce the heat to medium-low. Cook your chili until the beef is very tender, about an hour to an hour and a half. Stir in your reserved beans, along with chocolate, juice, salt, and pepper.
Serve ladled into bowls with sour cream and cilantro.
We'd love to hear from you! Do you love dark chocolate, or have a fantastic recipe to share?? Leave us a comment here or head on over and join in the conversation on Facebook (please 'Like' the page if you're so inclined) and Twitter. If you haven't already signed up to receive our weekly newsletter which includes our blog, the weekly product feature, the weekly Coterie savings, and our recipe of the week delivered right to your inbox, you'll find the signup by clicking here.
Let's catch up soon,
Julie