Entertainment, Food, General, Home & Garden, Lifestyle
Let's 'Up Our Game' for Mother's Day this Sunday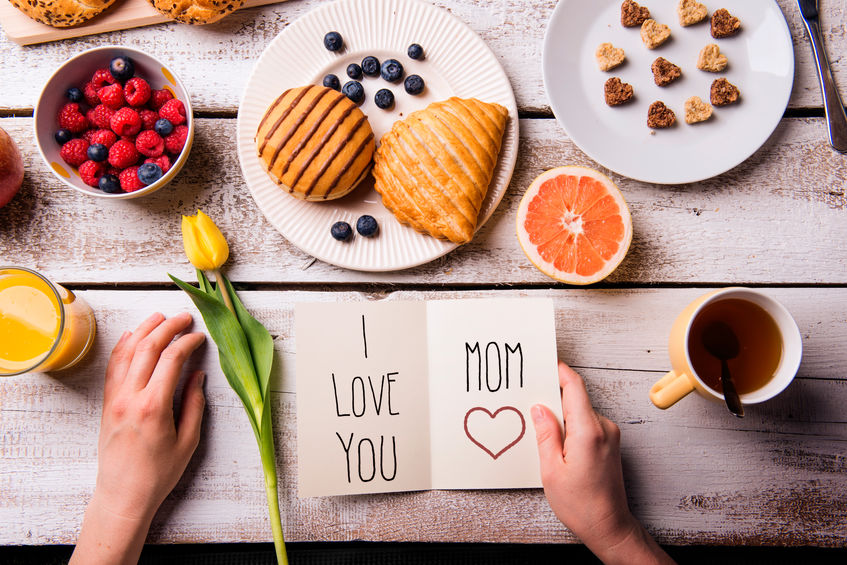 Chocolates and flowers may sound a bit cliché, but the latter – especially after our long and dreary winter and equally dreary spring – would be well received by Mom for Mother's Day.
Flowers
Cut flowers are always nice, and although they lack the longevity of those residing in soil, they do instantly brighten a shelf, table or room. You can't go wrong with roses, but my wife has always been partial to tulips – of which we carry buckets of these in multiple shades in our floral department. Grab three and create an assortment! Or buy a mixed bouquet, showcasing a variety of flowers, tones and textures.
But if you want your tulips to stick around, buy them potted. These are available, along with hyacinths and a huge variety of less common, but equally eye-catching varieties: pasque flower, low-maintenance sea holly, praying hands hosta (a great container plant), 'Ivory Prince' Lenten rose, and not to mention yellow, blue and pink lupines.
For those of us short on space for garden beds, or those who simply need to dress up a porch or deck, can opt for large hanging baskets. Pansies, geraniums, or mixed baskets are good options. They may need more watering than garden plants, but otherwise require less maintenance, as they are out of reach for most pesky weeds.
Edible Gifts
And for those moms who love to cook, why not surprise her with a delightful herb garden? There's nothing like fresh herbs to add zest to a meal, and the health benefits are many.
But, of course, moms also love a sweet treat, so once you've perused our plants, why not wander over to the bakery? Who can resist delicious, hand-crafted desserts from Dufflet, artisan cakes from LaRocca (like the 'special edition' white chocolate raspberry cake in our flyer!), Vince's Own fruit-topped cheesecake (also in our flyer), or a Donini gourmet chocolate bar – new to Vince's Market.
But remember – none of this gets you off the hook regarding breakfast in bed (hear that kids!) so make sure you have all the necessary supplies for a superb Mother's Day feast: free-range eggs, bacon, and brioche or artisan bread for French toast. And, of course, real maple syrup to drizzle on top.
My kids are in their teens – so I'll be paying for at least some of this. But this year, they'll be rolling up their sleeves from start to finish.
We'd love to hear from you! What are your plans for spoiling your Mom this upcoming weekend? Leave us a comment here or head on over and join in the conversation on Facebook (please 'Like' the page if you're so inclined) and Twitter. If you haven't already signed up to receive our weekly newsletter which includes our blog, the weekly product feature, the weekly Coterie savings, and our recipe of the week delivered right to your inbox, you'll find the signup by clicking here.
Happy Mother's Day everybody – and let's make it a special one!
-Neil