Appetizer & Snack Recipes, Cheese, Entertaining Made Easy, Entertainment, Food, General, Lifestyle, Local Produce, Prepared Meals, Seasonal Produce, Snacks, Vince's Own, Vince's Platters
Platters are Perfect for Pan Am Snacking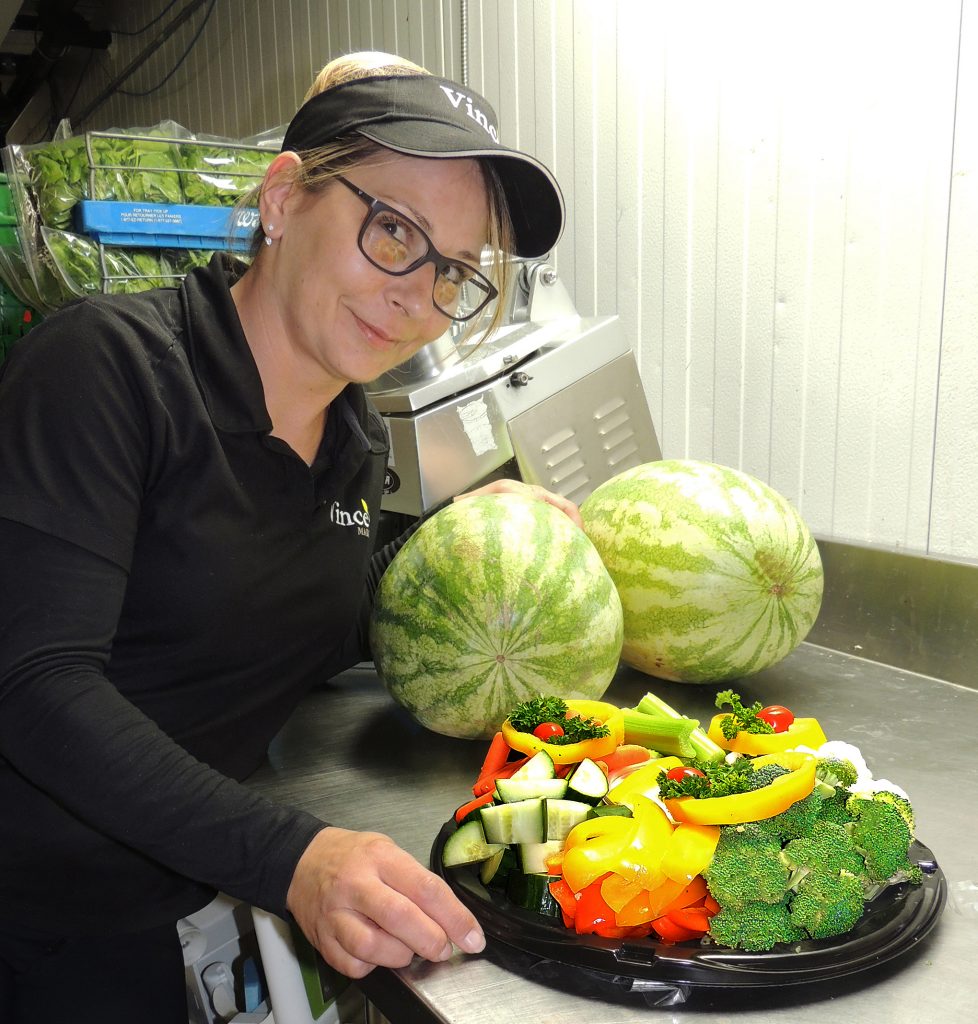 The Pan Am Games have just begun, and for the next 16 days, approximately 6,700 athletes from 41 countries will be competing in everything from track & field, and table tennis, to taekwondo.
The Games are taking place in Lima, Peru's most populous city, and will comprise of 424 events – far more than the Summer Olympics.
More Screen Time = More Snacking
For diehard fans, this means you'll be watching a little more TV than usual. Even my wife, who isn't typically drawn to sports, will be glued to the screen for at least some of the events, like gymnastics or tennis – or perhaps men's beach volleyball.
Pan Am also offers increased snacking opportunities.
If you're like me, and are inspired by world-class athletes competing with the best in their field, greasy/salty/highly processed munchies won't do. I may not be getting ready for competition in Lima, but that's no excuse to settle for anything less than premium fuel.
Save Time with Pre-Made Platters
Which is why healthy platters are my go-to for this kind of binge watching.
Family-size, pre-made veggie, fruit, and combination platters (vegetable and pumpernickel with spinach dip; or fruit and cubed cheese) are a huge time saver. I have no love for cleaning, cutting and prepping produce, not to mention cubing cheese, so if somebody will take this on, I'm buying.
It's no secret that food tastes better when someone else makes it!
Vince's Own Platters
On that note, Vince's dedicated platter team also offers larger, made-to-order platters, with more diverse choices. These are ideal for throwing a Pan-Am party, or some other summer celebration.
Here are a few healthy options:
Vegetable Platter: carrots, broccoli, celery, cauliflower, red, green and yellow peppers, and cherry tomatoes with vegetable dip.
Fruit Platter: A colourful arrangement of cantaloupe, oranges, grapes, strawberries, honeydew melon, pineapple, and seedless watermelon.
I'm a big fan of all things Mediterranean, which is a good fit for the Antipasto Platter. It includes roasted red peppers, olives, bocconcini, and marinated items like eggplant, sun-dried tomatoes, artichokes and mushrooms.
Or if you're looking for more of a meal, the Vegetarian Wrap Platter includes a combination of cheddar cheese, cucumber, shredded carrots, hummus, spring mix, cream cheese, and alfalfa.
We Accommodate Your Needs
"We can even make some (or all) of your sandwiches or wraps gluten-free to accommodate those guests with special needs," said Yvonne Watling, Vince's platter specialist. "And for our fruit and veggie platters, we only use fresh produce, which we get daily from the Food Terminal."
She added that customers often comment on the presentation, with each platter hand-crafted for maximum appeal. "We do ask, however, that customers call at least 24 hours in advance, although we do our best to handle emergency situations."
So, let's raise a carrot stick (or broccoli floret), and cheer our Canadian athletes on to victory!
–Neil