Reducing Breakfast Prep Time for Back to School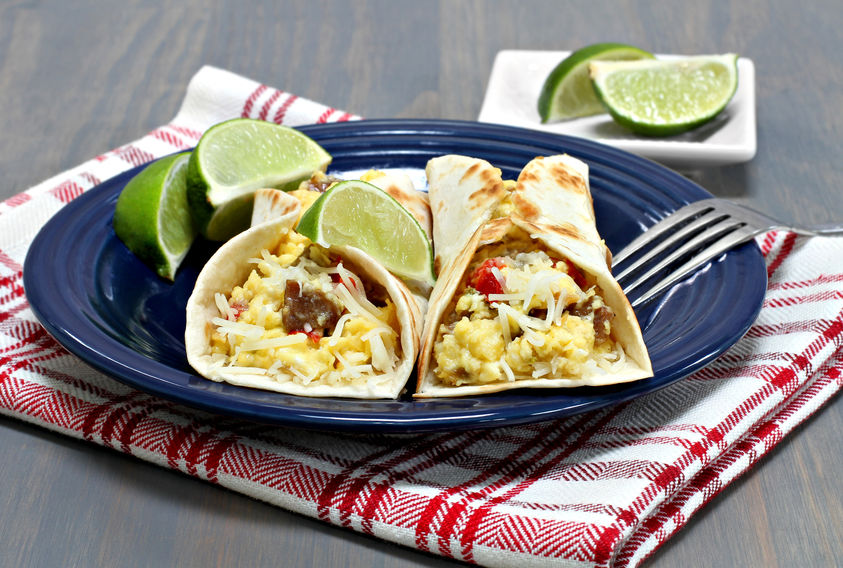 This time of year, my home office becomes exponentially more productive. With the kids back in school, I can spend fewer hours at Starbucks – although I do love the smell of coffee – and it seems the entire house, around 8:30 am, breathes a sigh of relief.
But there's a catch.  We still need to feed them, while simultaneously dealing with unfinished homework, missing socks and an overall tired, cranky attitude.
The go-to for pressured parents is often a bowl of cereal, which may not be the most balanced way to send them off to class. Not unless you add a hard-boiled egg – and a side of fruit.
Bottom line, preparation is key. Breakfast need not be laborious, which becomes evident doing a Google search for quick, kid-friendly meals. You'd be surprised what can be done by combining a few ingredients in a bowl, blender or frypan – or applying a little more effort the night before.
Yogurt and Smoothies
Let's start with a few items that have little or no prep time. Like simply spooning some unsweetened Greek yogurt into a bowl, mixing in a little honey along with a handful of chopped nuts. Or taking that yogurt and blending it into a fruit smoothie. Of course, you can keep it simple, or load up on ingredients like berries, spinach, ground flax seed and protein powder.
Note that if you start blending kale, nuts and seeds, you'd better have a good blender. I splurged on a Vitamix, as my kids had previously balked at finding chunks in their smoothies.
Some would rather chew than slurp their breakfast, and cereal bars are one of the quickest ways to satisfy them. Here are some recipes from the Food Network that can provide a great boost in the morning, or a nutritious mid-day treat in their lunch bags.
If you'd rather go savoury than sweet, try the Southwest Breakfast Wrap. This recipe combines veggies, cheese and eggs, providing a dose of healthy carbs and protein. You can make it the night before and just assemble in the morning.
It's usually a snap to get kids eating their fruit, but veggies can be a chore. Well-intended deception, however, can be an easier route to sneaking nutritious ingredients into their meals and snacks, and these chocolate muffins even had me fooled. I had no idea they were also packed with zucchini!
Give these ideas a try, and let us know how your kids (or spouse) liked them. And how about sending us a few of your own favourite grab-and-go meals?
— Neil