Awards, Community Product, Community Programs, Local, News, Vince's Cares
Reflecting on a Ground-Breaking 2018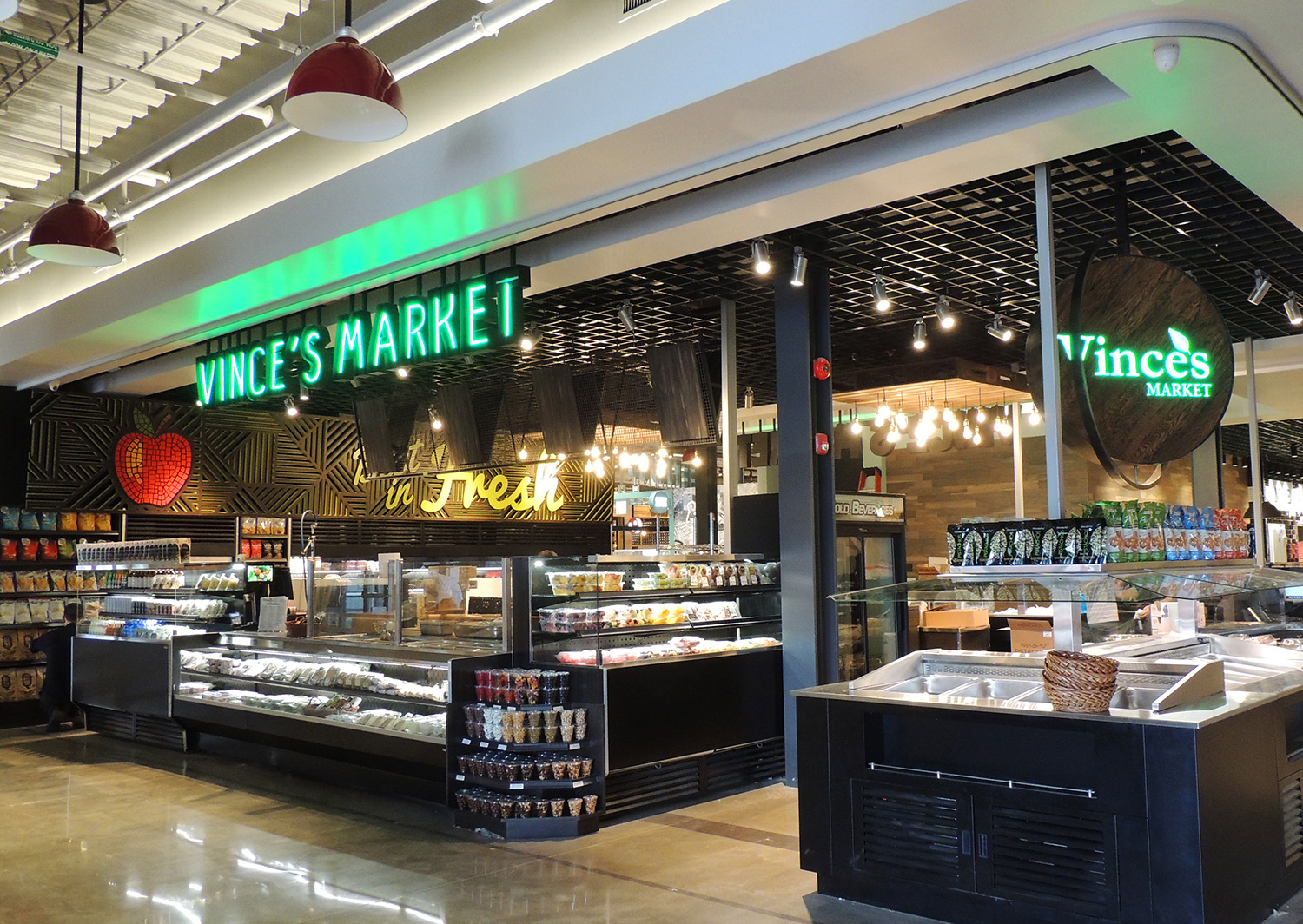 The New Year is a time for reflection and renewal. On a personal note, I've been making better choices at the shopping cart – which should be a no-brainer if, like me, you spend a lot of time in a grocery store.
Our Vince's team has also racked up an even longer list of accomplishments. Not just in terms of winning awards and enhancing the customer experience, but in the area of community support.
Community Product Initiative
Community service has always been Vince's strength, but we introduced a new program in 2018: the Community Product Initiative. Started in January, with each flyer we identified one 'community product' – often a staple – and then donated 15 percent of total sales to the Community Project selected by that location. Funds for each project have grown throughout the year, and we will soon announce a significant contribution to four important causes: Doane House Hospice (Newmarket), Blue Door Shelters (Sharon), Tottenham Food Bank, and Uxbridge/Scugog Animal Shelter.
Seeds of Growth Scholarship Fund
In July, we announced the recipients of our Seeds of Growth scholarship fund. Just wrapping up its first year, this new annual program awarded $1,250 to each of the two winners – to be used towards their post secondary education.
Environment
To help combat the threat of conventional plastic bags contaminating our soils and waters, we introduced bio-based shopping and produce bags. These are made from a bio hybrid resin, based on up to 70% sustainable and renewable plant starch that is 100% biodegradable.
Microorganisms that consume and decompose most items (other than regular plastic) will digest our bio bags and return them to basic compounds found in nature in about 15 months. As a bonus, our produce convenience bags "breath" and can extend the freshness of fruits and vegetables by as much as six days.
Awards
In March, and for the second year in a row, Vince's Market was named one of Canada's Best Managed Companies – a program now in its 25th year – and continuing to recognize excellence in private Canadian-owned businesses.
On a more local note, Metroland newspapers in Newmarket and East Gwillimbury honoured our stores with several Readers' Choice Awards. We earned top spot for #1 Grocery Store yet again, and for the 22nd consecutive year, took first place in the Best Fresh Fruit and Vegetables category, along with a win for Best Deli, and second place for Gardening, and second place for Natural & Organic food.
A few months later, Metroland's Uxbridge newspaper recognized us in three categories: Best Grocery Store, Best Fresh Produce, and Best Prepared Foods.
Our 5th Location Opened
In September we opened a new store at the Upper Canada Mall in Newmarket. It is part of the exciting, new 40,000 sq. ft. Market & Co. food experience that brings together a variety of best-in-class artisan merchants, spanning soups to sausages, produce to pastries, and much more.
Our 1,100 square foot "micro store" highlights the best of who we are with attractive, high quality displays of fresh produce, prepared foods, salad bar, cheeses, fresh olive bar, and a selection of bulk foods and healthy options.
We have big plans for this store and our other four locations, and will be enhancing the customer experience with new initiatives like our Explore. Discover. Share. program. More will be revealed as we begin 2019, but expect to see expanded sampling opportunities as we reacquaint you with existing specialty products, and introduce new items and flavours that you can explore, discover and share with your friends and family.
As always, we welcome your questions and feedback. You can leave a comment right here on the site. Or head on over and join in the conversation on Facebook (remember to 'Like' the page) and Twitter.  If you haven't already signed up to receive our weekly news delivered right to your inbox (including the blog, our weekly product feature, signup for our Coterie Program, and our recipe of the week), you will find the signup by clicking here.
I wish you all a happy and prosperous New Year!
— Neil