Seasonal Beer & Cider at Vince's Newmarket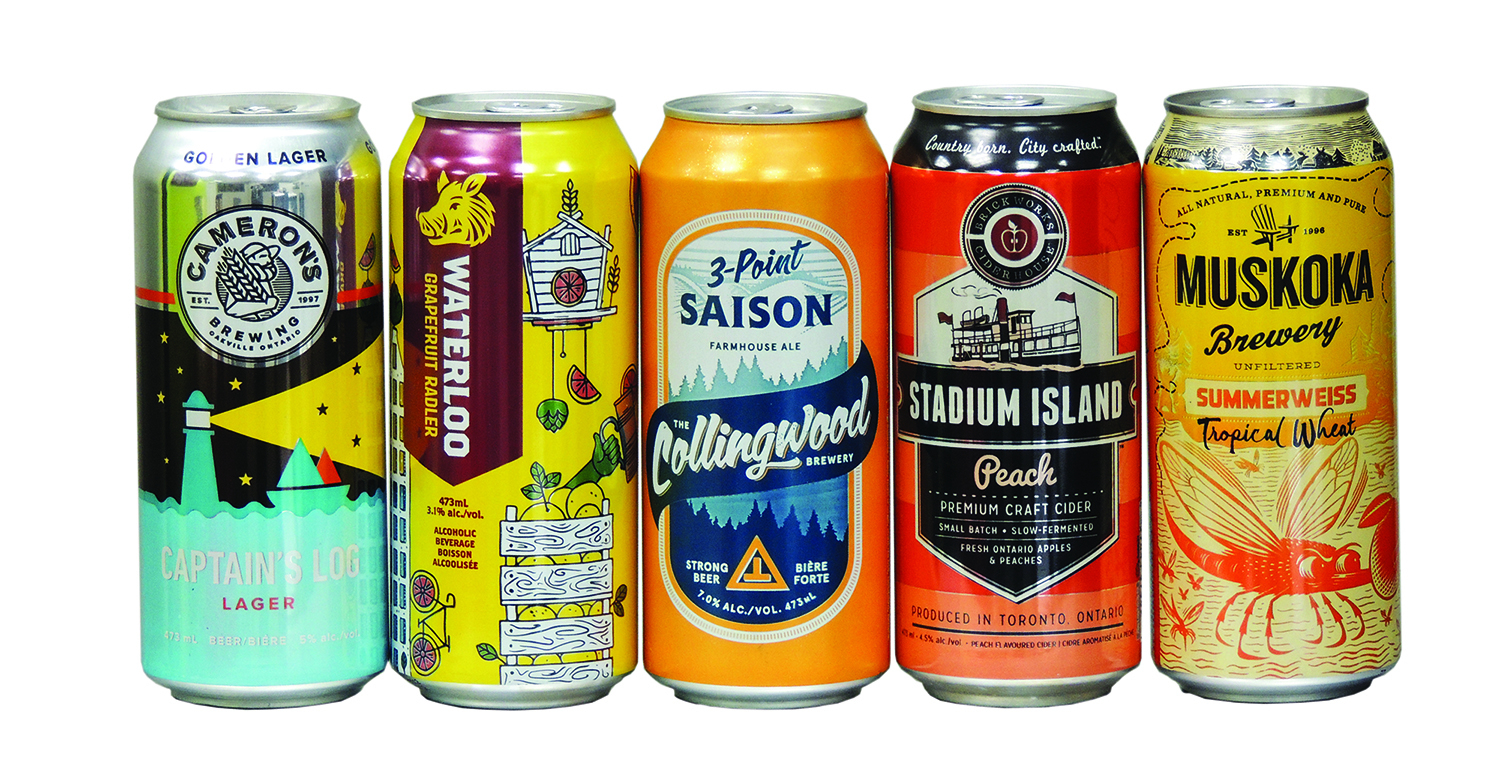 Not long ago, the idea of "seasonal" beer would have seemed a bit fussy. I look back to growing up in the seventies and eighties, when seasons changed with the weather (and each pro sport) but the brand seldom varied.
Many of us were creatures of habit – the same box of brew, week after week, year after year. I was an early adopter of craft beer, some would say a heretic, but discovered decades ago that variety is what keeps the taste buds from falling into disrepair.
Seasonal Locally-Brewed Craft Beers
Fast forward to 2018, where today's offering of locally-brewed craft ales, lagers, radlers, and ciders deliver a wealth of interesting flavours to sip on their own, or pair with your favourite foods.
Darryl Knight, Vince's beer and wine specialist, agreed with my sentiments, but having a more sophisticated palate, was able to dive deeply into this heady topic. He recommended a few labels for the upcoming (and very late) change in season, along with some inspired food pairings, which I'm eager to try!
Muskoka Brewery Summerweiss
Let's start with Muskoka Brewery Summerweiss, which is seasonally brewed in limited quantities. According to Knight, this wheat beer is naturally hazy, and pairs nicely with summer salads.
"This is one of our newest offerings, and it'll be outstanding once warmer weather hits," he continued. "Muskoka Summerweiss is a perfect balance of wheat, barley and subtle hopping. It comes together as an aromatic, flavourful and sessionable summer wheat beer. A light and sweet wheat body with typical German-style flavours of banana and clove."
Cameron's Brewing 'Captain's Log Lager'
Moving on to the international award-winning Cameron's Brewing 'Captain's Log Lager', you'll notice its crisp and clean finish. Knight comments that it's not overly hoppy, but packs tons of flavour.
"This is an easy drinking favourite of mine that is awesome when paired with barbecued items. It won't overpower the spices in any food."
Collingwood Brewery's 3 Point Saison
Collingwood Brewery's 3 Point Saison is a little stronger (7% ABV), and really stands out in terms of flavour. It is one of the newer brews at Vince's, and pairs well with roasted chicken.
"It packs lively aromas of tropical fruit and the sweetness of honey," adds Knight. "This is perfect for all occasions from backyard parties to a cozy night in."
Some scoff at the idea of mixing beer with other flavours. Hey, I was once one of them, and would never have been caught shoving a lemon wedge down the neck of my bottle.
Raddlers: Summer Sippers
But there are some terrific summer sippers like radler – a blend of grapefruit juice and craft lager – that will convert most naysayers. Knight included Waterloo Radler among his faves, and having enjoyed a few cans last summer, I will concur that its fruity tartness was a refreshing antidote to the sticky weather that seems to be long overdue.
"Radlers have really exploded in popularity in recent years, and this one is my best of the bunch," said Knight. "Sweet and bitter at the same time, it's an excellent option to pair with appetizers at your backyard barbecue."
Brickworks Cider: A Fruity Alternative to Beer
If you like fruity, cider is another worthy beer alternative, having just enough sweetness, without being overpowering. Knight recommended Brickworks Stadium Island Peach Cider, which he noted "pairs well with ribs or burgers."
"We were excited to add Brickworks Ciders to our lineup," he continued. "The standout of the bunch is their peach cider. This offers up a unique and refreshing peach flavour that gives way to a slight tartness."
So before you grab the usual pack of cans or bottles, why not try a few new labels? Beer and Cider are available in our Uxbridge and Sharon stores – and as of April 19th, at our Newmarket location.
As always, we welcome your questions and feedback. You can leave a comment right here on the site. Or head on over and join in the conversation on Facebook (remember to 'Like' the page) and Twitter.  If you haven't already signed up to receive our weekly news delivered right to your inbox (including the blog, our weekly product feature, signup for our Coterie Program, and our recipe of the week), you will find the signup by clicking here.
Til next time,
Neil