Starting the New Year off Right!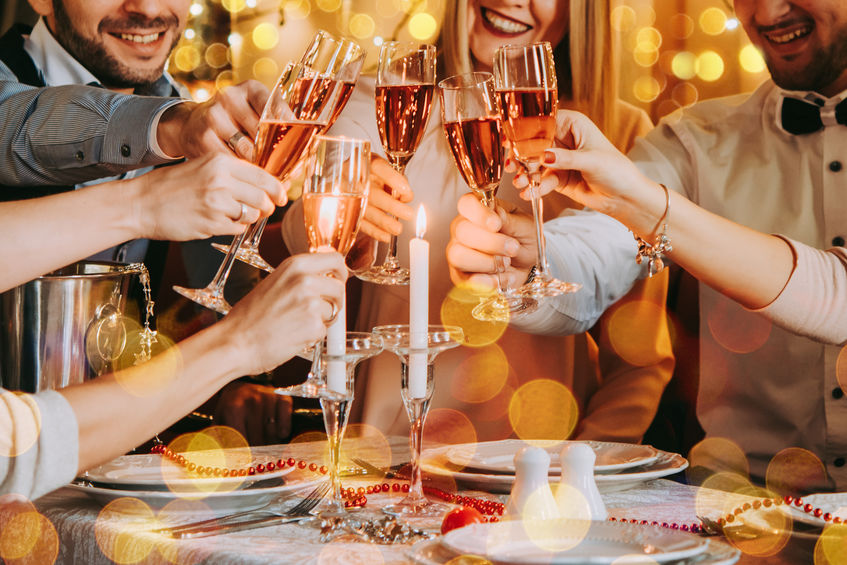 With another Christmas in the books, it's time to turn our attention to the New Year about to break in a few days. Wow, 2020. That seems so crazy! I swear Y2K was just a few years ago but can you believe it's been 20 years?!? And if you don't remember Y2K, look it up. It was a fun time for conspiracies and end of the world predictions, that's for sure!
Two things mark the end of the year—parties and resolutions. If you're lucky enough to cross both off your list before the ball drops, consider yourself lucky.
Resolve to Make a Change
Whether you're big into resolutions, or couldn't really care less, resolutions are one of the ways many start the new year. Most of the resolutions are designed to make us healthier on some level but a surefire way to fail is to start too big all at once.
If you want to get healthier, start by committing to something easy. Like eliminating having a sugary dessert on Tuesdays and Thursdays, for example. Be specific and make it something you can stick to. No one said you couldn't have dessert every other day of the week at this point, but if you can consistently maintain a no dessert policy on one or even two days a week, that's better than you may have been doing before. Take it a step further after a few weeks and make a pledge to visit the gym on Monday, Wednesday, and Friday. If you're going to have the dessert anyway, you might as well move your body too.
There's nothing that says you cannot build on your resolutions once you've created a new pattern of behaviour for yourself. If you start off small, maintain that small change, and then incorporate something else into that change, the momentum of success will continue to carry you forward. Celebrating the small victories as they occur, will lead to bigger victories overall.
Celebrate!
On the topic of celebrating, it's time to get your party on!
Whether you're going out to the biggest celebration of the night, or staying home with a few friends or family, New Years Eve is synonymous with revelry! The night is made even better with great company, delicious food, and plentiful drinks.
You've got the great company already—just look to your family and friends. But when it comes to delicious food and plentiful drinks, Vince's Market has you covered.
Our selection of fine cheeses and deli meats would make a great charcuterie board. Our platter department as a wide range of options to suit your needs—just check out www.vincesmarket.com/shop and make sure to place your order early to give us time to get it ready! Forgot to order ahead of time? We've got grab 'n go fruit and veggie trays for last minute provisions and wide selection of heat and serve options to serve as finger foods.
If you're in the market for a liquid libation, our locations in Sharon, Uxbridge, and Newmarket have a selection of beer and cider for your thirsty guests, and Sharon and Uxbridge both have International and VQA wines as well to satisfy the most discerning partygoers. Just stop by before we close to get everything you need to make your night fantastic!
We'd love to hear from you! What are some of the changes you're planning to make for 2020? Leave us a comment here or head over and join in the conversation on Facebook (don't forget to give us a "like") and Twitter.
If you haven't already signed up to receive our weekly newsletter which includes our blog, the weekly product feature, the weekly Coterie savings, and our recipe of the week delivered right to your inbox, you'll find the signup by clicking here.
Let's catch up soon,
Julie