Take the Time to Remember on November 11th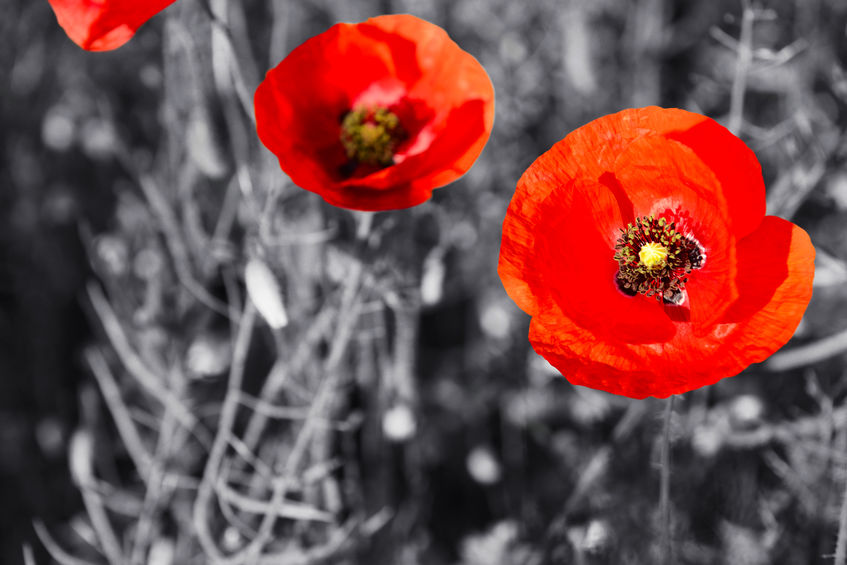 Remembrance Day is about more than just wearing a poppy and observing two minutes of silence at the designated hour. It's a day for all of us to remember the brave men and women who served and sacrificed for our country.
It also marks the official end of World War 1: November 11, 1918 at 11am (the eleventh hour of the eleventh day of the eleventh month). Which makes this year's Remembrance Day a special one.
I hope you'll be able to attend a Remembrance Day ceremony to honour the centennial of the Armistice. Sure, we can expect cold weather (no surprise this time of year), but the warm glow you'll feel afterwards will be worth it.
Share a Home-Style Meal After the Ceremony
A great follow-up to the service is sitting down to one of your favourite comfort foods. A hot and hearty meal to cut the chill and remind you of how fortunate we are to enjoy this simple privilege.
One of my favourites is a bowl of soup and a sandwich. Mom's soups were always a treat, but if you don't have her on call or lack the time to whip up a pot of this homemade goodness, Vince's carries some home-style options (made in small batches), that should do nicely.
Some of these include vegetable & ham, cream of asparagus, turkey with wild rice, seafood chowder, butternut squash and several kinds of chicken soup. If you're into cream-based soups, ours are made with real cream.
Pair that up with a sandwich that starts with wholesome artisanal breads, stacked with deli meats and cheeses, slice tomatoes and other veggies, and you've crafted the perfect meal for a blustery afternoon.
We carry other 'heat and serve' or ready-to-serve meals as well. Shepherd's pie, lasagna, mac and cheese, cabbage rolls, and pizza are among the many. These are a quick and easy alternative to peeling, slicing and chopping with fingers that are still thawing. And a safer one too…
Grateful to all our veterans and armed forces personnel for their service then and now.
Until next time,
Neil