BBQ, Danielle, Food, Power Up Approved, Vegetarian Recipes
Try These Meat-Free Options on the Grill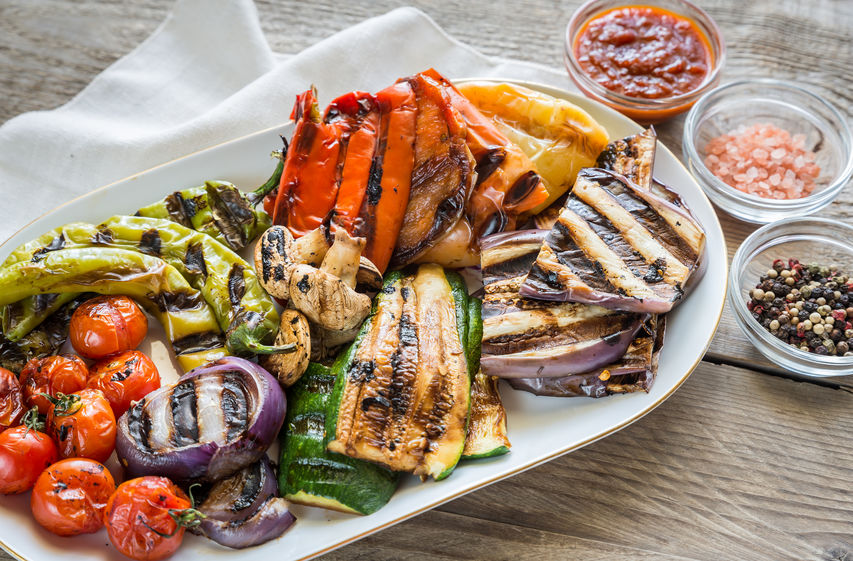 We've recently paid tribute to our local meat options – in particular, Ontario Reserve Angus Beef. It's a premium product that is generating some very positive feedback.
But we also have many vegan and vegetarian shoppers, not to mention those who have cut back on their meat consumption. I'm sure we all want something equally tasty to toss on the grill this long weekend.
Meat-Free Alternatives Recommended by Danielle
So to point you, our faithful readers, in the appropriate direction, I've consulted with Vince's colleague Danielle Cosentino. She's a holistic nutritionist and natural chef, who has successfully worked with meat-free alternatives to create meals that satisfy both sides of the plant- versus animal-based protein debate.
"One of my favourite ways to get creative on the grill with meatless options, is with spices," said Cosentino. "Time to upgrade your spice cabinet and get marinating." She lists soy sauce, jerk sauce, grainy mustard, apple cider vinegar, chilli flakes, hot sauce, and high-quality oils and fats (like olive oil, avocado oil, ghee and butter) to add heartiness to simple vegetables.
"Meaty vegetables such as portobello mushrooms, eggplant, and cauliflower steaks, work well as meat substitutes," she continued. "But cut them nice and thick! Even some fruits, such as watermelon and pineapple, are great for the grill and savoury preparations."
How to "Complete" Vegetable Proteins
When choosing vegetarian proteins, it is important to "complete" them for optimal absorption. Meat is a complete protein, as are plant proteins that contain all the essential amino acids (such as soy and buckwheat). Beans, for example, are a good source of protein but must be combined with a grain or seed to provide all the essential aminos.
"Outside of the fresh produce aisle one of my favourite meatless brands is Sol Cuisine," said Cosentino. "They have a yummy line of burgers, some even soy-free, which I love. And they're great for the grill."
Other delicious options are Yves veggie burgers and hot dogs, and Tofurky meatless sausages. A product that has recently gained popularity is Jackfruit. We carry organic Jackfruit "shreds", which take on the flavour of your marinade, and can be used in "pulled pork" sandwiches, sloppy joes, poutine, and more.
Bottom line: there's no shortage of healthy ways to build a burger, hot dog, or sandwich without meat. Experiment with some of these alternatives, and find out what works for you!
We'd love to hear from you! What are your plans for spoiling your Mom this upcoming weekend? Leave us a comment here or head on over and join in the conversation on Facebook (please 'Like' the page if you're so inclined) and Twitter. If you haven't already signed up to receive our weekly newsletter which includes our blog, the weekly product feature, the weekly Coterie savings, and our recipe of the week delivered right to your inbox, you'll find the signup by clicking here.
Have a wonderful Victoria Day long weekend!
— Neil