BBQ, Ontario Beef, Vince's Own
Un-GRILL-ievable Meaty BBQ Ideas & Cauliflower Steak Recipe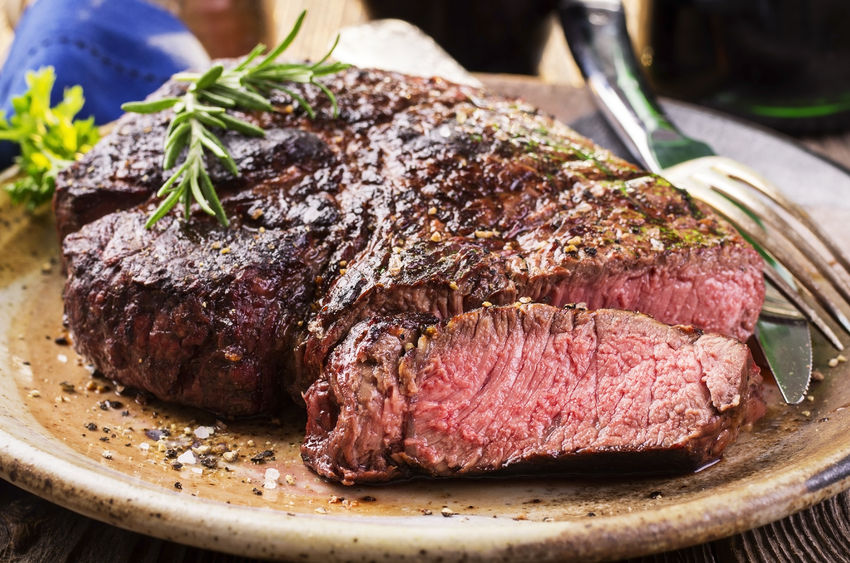 With grilling season in full swing, why not try spice up your grill game? From fresh cuts of meat like our Vince's Ontario Angus Reserve Rib Eye Steaks to our line of freshly and expertly prepared offerings, there's always something to discover and fall in love with at Vince's Market!
Fresh BBQ Kabobs
Vince's Market produces a selection of our Vince's Own Kabobs that are perfect for a quick and easy meal on the barbecue. Each kabob consists of a protein and a selection of vegetables ideal for your BBQ. For the meat lovers, we have a delicious Marinated Kabobs in beef or chicken.
Fresh Pork or Chicken Souvlaki
If you're looking for a little Greek flare for your family, our Vince's Own Pork or Chicken Souvlaki is just the thing! Marinated with all the greatness that makes Greek food delicious, they're sure to have your family saying 'Opa!'. Don't forget to pick up some of our delicious Vince's Own Tzatziki to accompany them as well!
Fresh Local Butcher Beef Burgers
Vince's Own 100% Beef Burgers are a fantastic way to make your own gourmet burgers at home! We offer unique varieties like Smokey Jalapeno, Black & Blue, Aged Cheddar & Bacon and Just Beef! We use only the finest and freshest ingredients and seasonings when we prepare them in-store for the freshest burger around! Plus, did you know that all Beef in Vince's stores comes from local farms within Ontario? Now that's fresh!
Don't Forget to Say 'Cheese'!
Why not add a little cheese to the mix as well? Our Vince's Own 100% Beef Burgers are delicious when topped with Vince's Own Double Cream Brie, one of our Vince's Coterie Cheddars, or any of the other cheeses we offer in store for purchase. The sky is the limit when you consider all the possible combinations!
Don't forget the buns! If you're looking to top your burger with something a little special, check out the gourmet buns from ACE Bakery which come in 5 varieties to choose from!
Don't Forget About Delicious Vegan BBQ Options!
If you're looking for vegan options to grill, our Portobello caps are a great alternative—you can fill them with vegan cheeses or a plant-based protein to fancy them up a bit, but they're just as delicious on their own! Looking for something a little more akin to a steak? Try a roasted Cauliflower steak! (I've included a great recipe here and while I'm not vegan, I do enjoy a fantastic cauliflower steak once in a while!)
BBQ Cauliflower Steak Recipe
INGREDIENTS:
1 head cauliflower, cut into 1-inch thick slices
¼ cup olive oil
¼ teaspoon ground black pepper
Salt (optional)
½ cup of your favourite BBQ sauce
PREPARATION:
Brush both sides of each slice of cauliflower with olive oil and season with a sprinkle of black pepper and optional salt. Place cauliflower slices on heated grill and cook for about 5 minutes per side.
Coat each side with barbecue sauce and place back on grill for about 3 to 5 more minutes per side. (Alternatively, you can roast your cauliflower "steaks" at 400˚ for about 30 minutes, flipping them over about halfway through.)
VARIATIONS:
Consider adding your favourite spices to your steak
Sprinkle with some brown sugar as your roasting so give your steak a little extra caramelization
Melt some cheese over your Cauliflower steak—brie is a great option but there's so many others to satisfy your own tastes
We'd love to hear from you! Do you love grilling, or have a fantastic recipe to share??
Leave us a comment here or head on over and join in the conversation on Facebook (please 'Like' the page if you're so inclined) and Twitter. If you haven't already signed up to receive our weekly newsletter which includes our blog, the weekly product feature, the weekly Coterie savings, and our recipe of the week delivered right to your inbox, you'll find the signup by clicking here.
Cheers!
Neil