Unique Recipes for Leftover Turkey!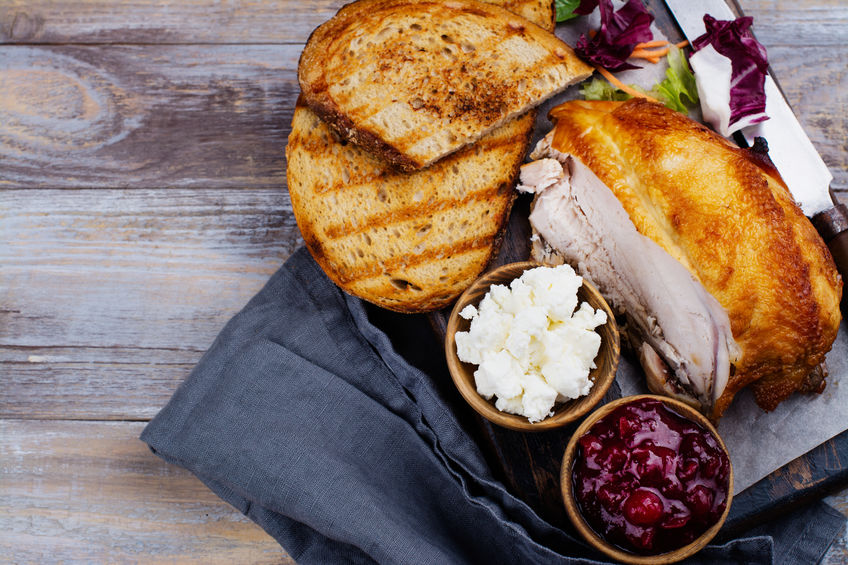 With aging parents, and now only in-laws, the amount of leftover Thanksgiving turkey has continued to rise. Which could be a problem if you didn't have two growing teenagers – and an appetite like mine! Our supply generally doesn't last beyond a Monday repeat, Tuesday turkey sandwiches, and at the latest, Wednesday's turkey pot pie.
So, for those who need to stretch their turkey surplus over several more days, here are a few creative suggestions for recipes using leftover turkey.
How about Thanksgiving turkey nachos? These are built using a cup of shredded turkey, one cup of gouda cheese, one and a half cups of leftover stuffing, a can of cranberry sauce, and a half cup of turkey gravy. Sound delicious?
A tasty lunch can feature turkey-bacon-avocado grilled cheese. Sure, it's a sandwich, but definitely more inspired than my usual slap-dash effort.
This one is a bit "out there." Leftover mashed potato pizza doesn't roll off the tongue, but it's a great way to devour a mound of spuds. There's no need for tomato sauce, as it uses the leftover mash, along with toppings like mozzarella cheese, garlic, bacon, and more.
Turkey isn't a typical ingredient for a great lasagna, but why not give it a try? For those of you who still enjoy meat-based lasagna, it may be time to take a detour from the usual ground beef.
Like mashed potato pizza, this one seems odd, but it'll quickly use up a pile of leftovers. Mix a stuffing-based batter, cook in the waffle iron, and top with mashed potatoes, gravy and any remaining cranberry sauce.
Thanks to our friends at Google, there's no shortage of turkey-time options – although these few look promising. Why not give one or two a whirl, and let us know what you think?
We'd love to hear from you! Do you love Havarti, or have a fantastic recipe to share?? Leave us a comment here or head on over and join in the conversation on Facebook (please 'Like' the page if you're so inclined) and Twitter. If you haven't already signed up to receive our weekly newsletter which includes our blog, the weekly product feature, the weekly Coterie savings, and our recipe of the week delivered right to your inbox, you'll find the signup by clicking here.
Neil