Food, Health, Local, Miscellaneous Recipes, Seasonal Produce
You Can't Beat June for Local Strawberries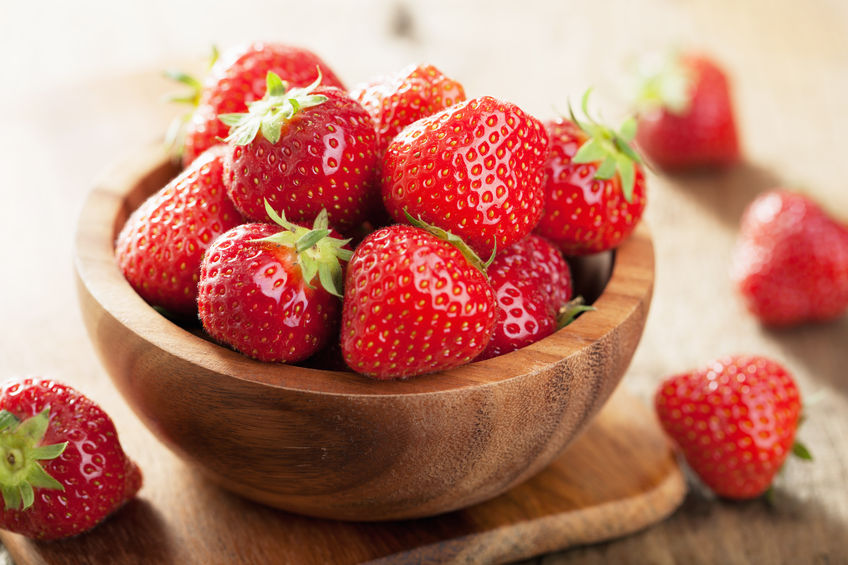 I used to wonder why the first strawberries of the season were such a delight.
Sure, we can buy them year-round, and mid-winter/early-spring berries work superbly in my morning smoothie, blended alongside a banana. But it's that first local crop that really grabs my taste buds.
'June Berries'
In Ontario, the season begins the first week of June and these first fruits last only until month's end.
"It's what they call the June berry," said Carmen Trimarchi, president and partner of Vince's Market. "They may not be big, perfectly-shaped and shiny, but they are the ones you should be buying for preserving, making jam – and enjoying on their own."
He explained that this variety of strawberry is more about flavour than optics, making them a short-term treat for the discerning buyer.
Did you know weather conditions play a key role in both taste and texture?
"They can get a bit watery if there's too much rain," he noted, "but this year has been perfect weather. The cool nights and sunny, warm days – so they have a high sugar content. They're very flavourful."
All of which means that now is the time to pick up a quart or two, while you still can. According to the Berry Growers of Ontario, you can store strawberries in the refrigerator for 1-2 days, and then wash and hull them just before using.
And if you buy a few too many, they can be frozen. Place a single layer on a baking sheet, and put in the freezer until firm. Transfer the frozen berries to a bag or container.
What If You Miss Out on the June Berries?
But don't despair if you miss out. Following the long weekend, and a one- to two-week gap, another local strawberry crop will be ready to pick.
"It's a hybrid variety, similar to those grown in California," said Carmen. "They have a different look, different texture, and are a little bigger than the June berries."
He explained that they may lack the intense sweetness of the current crop, and may not be as good for making jam, but are still excellent on their own. And unlike the June variety, these are "everbearing" and will be back in September.
After which Vince's will bring in berries from Mexico and California. It may be hard to beat the flavour of local fruits – picked at their peak, and shipped directly from field to store to consumer – but those harvested further south will not disappoint.
Here's another tip from the Berry Growers of Ontario: a simple strawberry gelato.
Simple Strawberry Gelato
What You'll Need:
1 ½ cups water
1 cup sugar
3 cups pureed strawberries
2 tbsp finely chopped lemon zest
3 tbsp fresh lemon juice
What to do:
Heat sugar and water until sugar dissolves. Combine pureed strawberries, finely chopped lemon zest, and fresh lemon juice with cooled sugar mixture. Freeze until firm.
Talk about a cool summer treat! Give it a try, and feel free to share your favourite strawberry recipes.
As always, we welcome your questions and feedback. You can leave a comment right here on the site. Or head on over and join in the conversation on Facebook (remember to 'Like' the page) and Twitter.  If you haven't already signed up to receive our weekly news delivered right to your inbox (including the blog, our weekly product feature, signup for our Coterie Program, and our recipe of the week), you will find the signup by clicking here.
Until next time…
— Neil