Vince's Community Product Initiative: A Mid-Year Update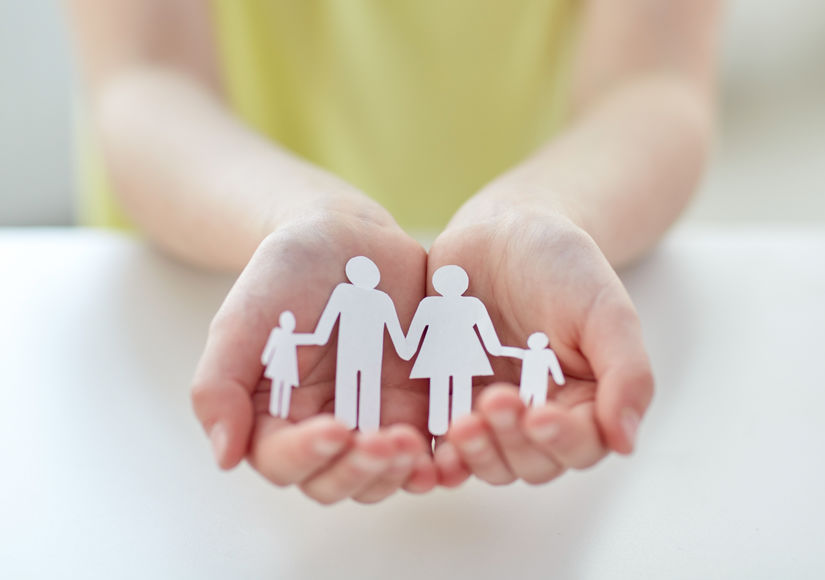 Since January 2018, one item per flyer has been designated as Vince's Community Product.
So, what does that mean really?
Well with the support of our partner vendors and our wonderful customers, we've been allocating 15% of the sales of that product for the Ad period toward the chosen charity in each community.
Who are the lucky recipients for 2019?
Sharon—Holland Landing Food Pantry
Holland Landing Food Pantry prides itself in the philosophy of giving a hand up, not a handout. It is the only in-library, pop-up food pantry in York Region, located at the East Gwillimbury Public Library, Holland Landing Branch.
Assisting families and individuals with food security issues, this essential service provides access to food without the barrier of transportation – and the costs associated with travelling to a food pantry in another community.
Community members and business partners, like Vince's, make donations that stay local and support marginalized individuals.  Volunteers are also key to their ability to support the large number of clients they serve monthly.
The organization takes a holistic approach to wellness, which includes literacy, employment assistance, housing, and social services referrals.
For more information, please contact: christinestewartconsulting@rogers.com.
Newmarket—Community Living Central York
Founded in 1954, Community Living Central York provides a friend, a job, and a home to adults in our community with an intellectual disability. CLCY's support and care is lifelong – for as long as it is needed.
Our Vision: A community where everyone belongs.
Our Mission: Enable people with an intellectual disability to achieve their fullest potential.
CLCY supports approximately 400 individuals each year. Services include, day support programs, employment strategies and job placement, supported group living, supported independent living, associate/foster family care, and respite support.
Plans are underway to move into a new, larger home on Penrose Avenue in Newmarket – one that will reduce the wait list and greatly increase programming capacity.
For more information, please visit: http://www.clnad.com
Uxbridge—Uxbridge Loaves and Fishes Food Bank
Established in 1989 by Uxbridge residents Bob and Dorothy Enkel, the Uxbridge Loaves & Fishes Food Bank is a charitable, non-profit organization that puts food on the tables of approximately 80 to 100 families each month. They serve individuals, couples and families from all walks of life, as well as people on disability and seniors with limited resources.
The organization is led by a volunteer Board of Directors and relies on the dedication of more than 30 volunteers. The Food Bank receives rotating monthly donations of non-perishable and fresh food items from local churches, and benefits from the generosity of individuals, the local business community, and service clubs.
Located at St. Andrew's Chalmers Presbyterian Church, Loaves & Fishes is open every Wednesday from 1-4 p.m.
For more information, please visit: http://uxbridgefoodbank.com
Tottenham—Matthews House Hospice
Founded in 2003, Matthews House Hospice is a 10-bed Centre of Excellence in Alliston that shoulders the stress and anguish of caregiving – allowing families to focus on their loved ones. This dedicated team of professionals and volunteers walks with them throughout their journey of illness and grief.
MHH provides residential, round-the-clock services, along with in-home care – allowing individuals suffering from illness to remain in comfortable, familiar surroundings. Matthews House Hospice also offers bereavement support and wellness programs, as well as support for caregivers. You're not alone…
Visit https://www.matthewshousehospice.ca for more information.
As of May 24th, 2019, the total raised for all stores is $6720.16 which breaks down into:
$1534.60 for Sharon's charity—Holland Landing Food Pantry
$1697.64 for Newmarket's charity—Community Living Central York
$1955.09 for Uxbridge's charity—Uxbridge Loaves and Fishes Food Bank
$1532.82 for Tottenham's charity—Matthews House Hospice
The Community Product for June 7th to June 20th is La Rocca's 'Everything' Chocolate Cake. This scrumptious cake comes in the 6" size and is composed of a decadent brownie base, chocolate fudge, chocolate sponge cake, chocolate truffle, chocolate ganache and Belgian chocolate curls. It's also certified Kosher!
A big thanks as well to Metroland Media Group for their support of The Community Product Initiative by providing complimentary space in the East Gwillimbury Express, Newmarket Era, Uxbridge Times Journal, and Alliston Herald to help boost the signal of our item of the week. Thank you for your generosity and commitment to the community!
Let's Connect
We'd love to hear from you! Leave us a comment here or head on over and join in the conversation on Facebook (please 'Like' the page if you're so inclined) and Twitter. If you haven't already signed up to receive our weekly newsletter which includes our blog, the weekly product feature, the weekly Coterie savings, and our recipe of the week delivered right to your inbox, you'll find the signup by clicking here.
Let's catch up soon,
Julie