Happy Holidays from Vince's Market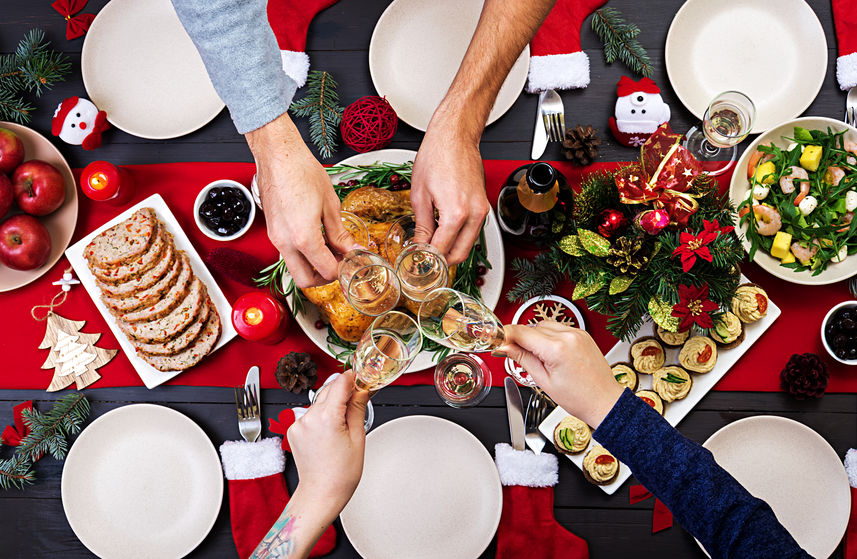 The holiday season is upon us and as we all run around, collecting the last few items we need for our festivities, Vince's Market would like to take this opportunity to thank each one of you for joining us on our journey to become the best small footprint grocery retailer. We're always striving for the best in everything we do, and we love that you've all come along for the ride.
Produce Aplenty!
Our produce departments are packed with fantastic options for your family. We hand pick our produce from our partner vendors almost every morning and it arrives fresh to the stores on our trucks that same day. That means you get the reward of incredibly fresh produce that barely makes a stop on its way to your table.
With convenience in mind, Vince's Market does a lot of the chopping for you! Choose from a great selection of fruits and vegetables all prepared with festive seasonings ready to serve or go into your oven. Just one more way Vince's has your back all year round!
Deli-cious Cheeses and Meats!
Charcuterie boards have long been a favourite at holiday parties. Entertaining with artisanal cheeses and dry cured meats brings a host of flavours and textures to every special gathering.
Cheese is amazing all year round, however as the apex of the entertaining season is upon us, cheese tends to be the heart of most appetizer. Different combinations of cheese, both hard and soft, along with a variety of crackers, nuts, and cured deli meats are sure to please every palate.
Legen-Dairy Offerings
The holidays aren't the holidays without our favourite dairy products like Egg Nog and Whipped Cream! And we've got great supplies of each to get you through the season!
Baked Fresh for the Holidays!
Shhh… we won't tell anyone you didn't make it yourself!
Stop by any of our locations for a great selection of fresh baked pies or cookies, or one of our fabulous cakes. Let Vince's Market top off your holiday party with the sweetest treats sure to put a smile on the faces of your guests.
Community Spirit
On a final note, thanks to the support of our customers and our partner vendors, the Community Product program has been a great success; raising money for four local charities chosen by you, our customers. In total, we've raised upwards of $23,500 so far this year and with 2 weeks to go until the end of the year, we hope you'll stop in to support these great charities—Doane House Hospice, Blue Door Shelters, Tottenham Food Bank, and the Uxbridge-Scugog Animal Shelter.
With another great year behind us, 2019 is sure to be a year of freshness, quality, and convenience all topped with our commitment to superior service and community.
As always, we welcome your questions and feedback. You can leave a comment right here on the site. Or head on over and join in the conversation on Facebook (remember to 'Like' the page) and Twitter.  If you haven't already signed up to receive our weekly news delivered right to your inbox (including the blog, our weekly product feature, signup for our Coterie Program, and our recipe of the week), you will find the signup by clicking here.
Happy Holidays!
— Julie