Entertainment, Flowers, Vince's Own
Prep our Fresh Flowers for a Longer Life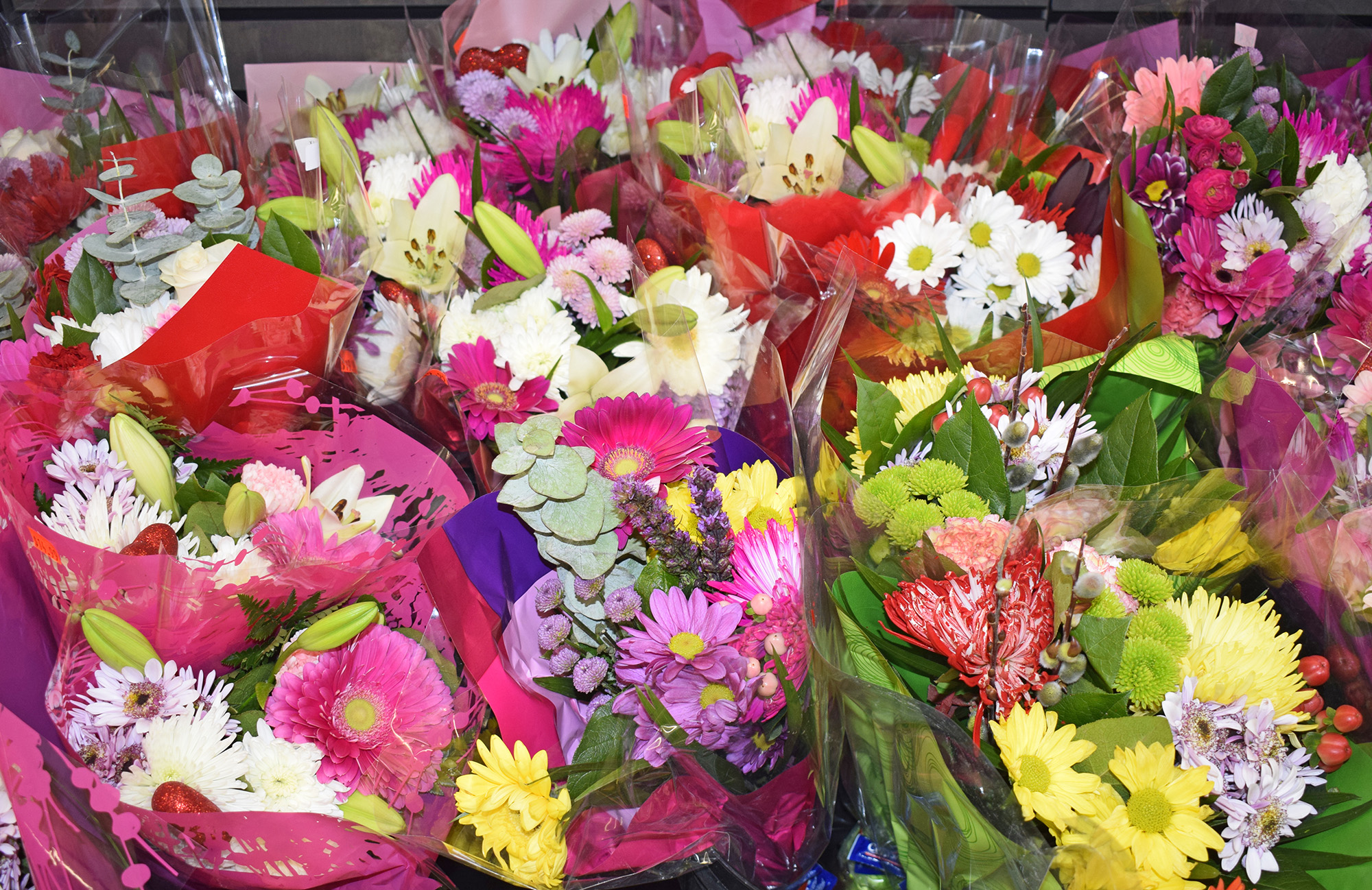 If you're reading this and haven't yet picked up something for your significant other, there might still be time to redeem your good name. Drop by one of our stores and grab a bouquet of fresh cut flowers. Red roses are standard fare for Valentine's Day, but there are other rose hues, or varieties of flowers – like tulips – that your sweetie may prefer.
If you have already purchased a nice bouquet, consider that its beauty, although fleeting, can be extended with a few simple steps. Giancarlo Trimarchi, partner at Vince's Market (and resident flower expert) offers this advice.
How to Extend the Life of Fresh Cut Flowers
Fill your vase with warm water, as the stems will pick it up much more easily than cold water. "And use the flower food that comes with them," he adds, noting that 'home remedies' like aspirin, soda, or bleach are not recommended. "And never use a metal vase, as it will react with the acid in the flower food, and cause them to wilt prematurely."
Next, remove the plastic wrap. It should stay on until you get home, as a cold winter wind can freeze and damage your bouquet.
In prepping the flowers, measure them up against the vase and cut to the correct length, taking off at least an inch. "And cut them on an angle, so that when they hit the bottom of the vase, there will be more surface area for water to travel up the stem."
Next, he advises that you remove any leaves that would be submerged. "These would eventually rot," he continued. "By cleaning up the leaves, you'll reduce the odour that happens when they sit in the water for more than a few days."
Lastly, keep your flowers away from any fresh fruit or cigarette smoke, as both produce ethylene gas, which will shorten their lifespan. "Also avoid direct sunlight, hot-air registers, or any source of excessive heat."
Now you have an opportunity to impress on two fronts: 1) with your thoughtful gift, and 2) with your newly-acquired knowledge on the "sweet science" of flower care.
We'd love to hear from you! Do you have a favourite blueberry recipe? Leave us a comment here or head over and join in the conversation on Facebook (don't forget to give us a "like") and Twitter.
If you haven't already signed up to receive our weekly newsletter which includes our blog, the weekly product feature, the weekly Coterie savings, and our recipe of the week delivered right to your inbox, you'll find the signup by clicking here.
Happy Valentine's Day everybody!
— Neil