Food, Holiday Recipes, Holidays, Vince's Own
Labour Day Recipe Ideas from Vince's Market!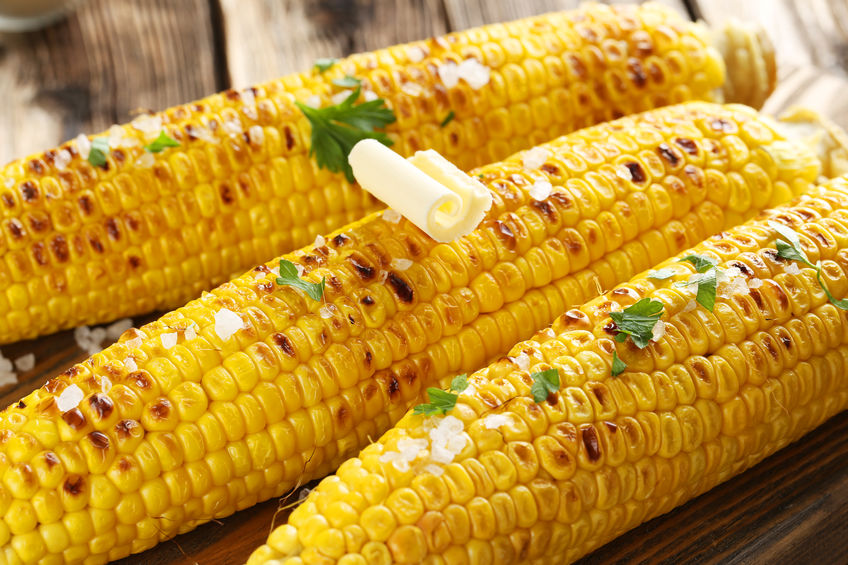 Labour Day in Canada is celebrated on the first Monday of September and historically gave workers the opportunity to campaign for better working conditions or pay. Now, the day is part of a long weekend for many Canadians.
The origins of Labour Day can be traced back to 1872, when the Toronto Trades Assembly organized Canada's first significant demonstration for worker's rights. There was enormous public support for the parade and the authorities could no longer deny the important role that trade unions had to play in the emerging Canadian society. A few months later, a similar parade was organized in Ottawa and passed the house of Canada's first prime minister, Sir John Macdonald. Later in the day, he appeared before the gathering and promised to repeal all Canadian laws against trade unions. This happened in the same year and eventually led to the founding of the Canadian Labour Congress in 1883. Labour Day was originally celebrated in the spring but it was moved to the fall after 1894.
While its history is steeped in Canadian Labour law, many people see the first Monday in September as an opportunity to take a late summer trip, perhaps to their country cottage, or enjoy the company of family or friends at picnics, fairs, festivals and fireworks displays. For teenagers and other students, the Labour Day weekend is the last chance to celebrate with a party or to go on a trip before school re-opens for the new academic year.
Looking to plan a Labour Day BBQ to celebrate? Here are a few ideas to get you started.
A great BBQ starts with great entree. Whether you're looking for some delicious meat or a great vegetarian/vegan option, there are quite a few options to consider. Burgers are always a great option and while we have our Vince's Own 100% Beef Burgers in different varieties, we also have plant-based options and the tried and true Portobello Mushroom cap. You can top them with cheese or a vegan cheese substitute and the condiments of your choice for a great centerpiece to your meal.
Fresh Grilled Corn Salad Recipe
Salads are always a great option and there's something to please everyone at Vince's Market. We have ready to serve green salads, as well as ready to serve coleslaws, macaroni, and potato salads. Want to control the ingredients yourself? We have everything you do it your way!
Grilled Corn Salad
INGREDIENTS
6 ears freshly shucked corn
1 green pepper, diced
2 Roma (plum) tomatoes, diced
1/4 cup diced red onion
1/2 bunch fresh cilantro, chopped, or more to taste
2 teaspoons olive oil, or to taste
salt and ground black pepper to taste
DIRECTIONS
Preheat your outdoor grill to medium heat and lightly oil the grate.
Cook the corn on the preheated grill, turning occasionally, until the corn is tender and specks of black appear (around 10 minutes) and set aside until just cool enough to handle. Slice the kernels off the cob and place them into a bowl.
Combine the warm corn kernels with the green pepper, diced tomato, onion, cilantro, and olive oil. Season with salt and pepper; toss until evenly mixed. Set aside for at least 30 minutes to allow flavors to blend before serving.
S'mores Cupcakes Recipe
A great meal is usually followed by dessert. While we've got a ton of fresh desert options, I wanted to share one of my favourite summer dessert recipes that takes the fuss out of s'mores.
S'mores Cupcakes
INGREDIENTS
3 cups graham cracker crumbs (about 20 full-sheet graham crackers)
12 tbsp. melted butter
1/2 cup granulated sugar
Pinch kosher salt
Devil's food cake mix, plus ingredients called for on box
1 cup chocolate chips
1/2 cup heavy cream
24 marshmallows
DIRECTIONS
Preheat oven to 350°F and line two 12-cup muffin tins with cupcake liners.
Combine graham cracker crumbs, melted butter, sugar, and salt in small bowl. Press about 1 tablespoon of mixture into each cupcake liner to make mini crusts.
Prepare cake mix according to box instructions and divide batter between liners and bake for a couple minutes less than the box instructs, about 16 minutes.
While the cupcakes are baking, make a quick ganache: Place chocolate chips in a medium, heatproof bowl and set aside. Heat heavy cream in a small saucepan over medium heat and bring to a gentle simmer. Pour hot cream over chocolate chips, whisking constantly until smooth.
When cupcakes are almost done baking, pull them out and spoon about a tablespoon of ganache onto each cupcake, then top each with a marshmallow. (If it feels unwieldy, place the marshmallow on its side.) Return trays to oven and bake—watching closely!—until marshmallows are golden and very soft, 4 to 5 minutes more.
As always, Vince's Market is open for all your last-minute needs from 7am to 6pm, with our Market & Co location open from 11am to 6pm. Our LCBO offerings will also be available for sale in Uxbridge, Sharon, and Newmarket as well.
We'd love to hear from you! Do you have any special Labour Day traditions, or have a fantastic recipe to share?? Leave us a comment here or head on over and join in the conversation on Facebook (please 'Like' the page if you're so inclined) and Twitter. If you haven't already signed up to receive our weekly newsletter which includes our blog, the weekly product feature, the weekly Coterie savings, and our recipe of the week delivered right to your inbox, you'll find the signup by clicking here.
Let's catch up soon,
Julie