Appetizer & Snack Recipes, BBQ, Entertaining Made Easy, Food, Vince's Own
Vince's Top-Ten Fan Food Ideas for Sunday's Big Game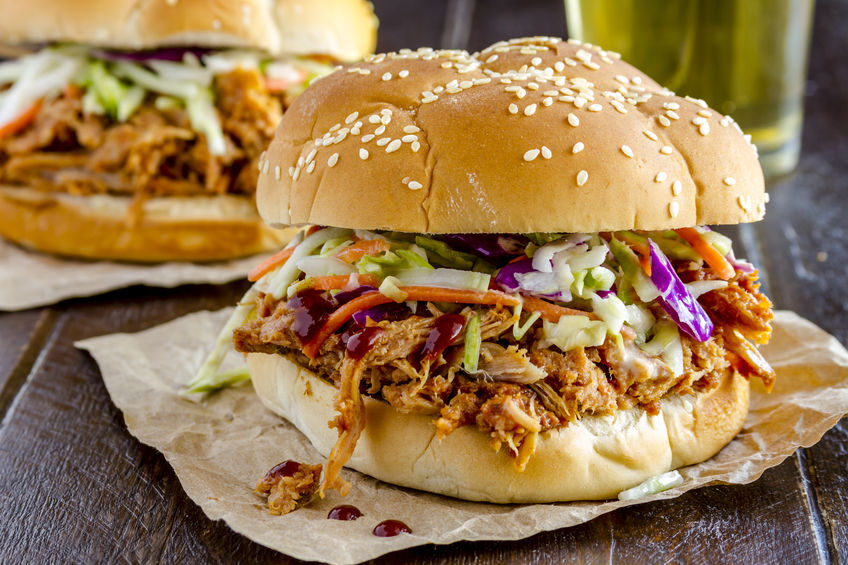 "Daddy, are we watching Super Bowl this Sunday?" My daughter, not a football fan, wanted to make sure we were prepared for the one and only time each year she takes any interest in football. For her, the event is somewhat about the halftime show and the multi-million-dollar TV spots, but mostly about the food.
As it is for many of us who don't religiously follow the sport.
And for those who do, like colleague Nigel Oliver – a passionate NFL fan, who exerts some influence on what appears on Vince's Market shelves – food is still a key element.
He agrees that, like the Patriots and Rams, we must "up our game" in terms of food. Which means putting on a spread that includes more than the usual chips and dip. Even if these do remain a staple.
Here are Nigel's Top Ten picks for low-prep or zero-prep Super Bowl dining. I've added his comments for dramatic effect:
Appetizers:
Fresh Guacamole Stations: "Drop by for some fresh 'guac' this Saturday and Sunday between noon and 4 pm at all our stores."
Vince's Own Pumpernickel and Dip: "We also make this fresh in store – a great snack for the big game."
Vince's Own Vegetable Tray and Dip: "This is a quick, healthy snacking option. Less guilt than some of the others!"
Tostitos Tortilla Chips: "A staple, perfectly paired with…"
Luisa's Layered Dips: "They're in our flyer. With the layered dips, each chip is a new experience."
Mains:
Vince's Own Chili: Made in small batches; veggies are hand cut; beef (regular or spice), chicken and vegetarian. "Some of the best chili I've ever had!"
Vince's Own Pulled Pork: "Tender, juicy – and sooo delicious!"
Vince's Own BBQ Marinated Fully Cooked Pork Back Ribs: "Sweet barbecue sauce; just heat and serve."
Dessert:
Vince's Own Cookie Platter: "Easy peasy – order online and pick up in store, or have it delivered. The perfect overtime sweet snack!"
Vince's Own Dessert Platter: Assorted squares and treats – and a treat for the eyes. "There's no better way end to an evening of great football. By the way, Patriots are a lock this year!"
Hmmm… I believe that's what Nigel said last year, but in any case, I will agree that he picked some winners when it comes to Super Bowl fare. Drop by our stores today until Sunday, and grab some first-rate fan food!
As always, we welcome your questions and feedback. You can leave a comment right here on the site. Or head on over and join in the conversation on Facebook (remember to 'Like' the page) and Twitter.  If you haven't already signed up to receive our weekly news delivered right to your inbox (including the blog, our weekly product feature, signup for our Coterie Program, and our recipe of the week), you will find the signup by clicking here.
Happy Superbowl!
Neil